This article was originally posted at: http://blog.tombowusa.com/2017/07/10/3-ways-to-add-patterns-and-color-to-your-planner/
I thought this article I found would interest or inspire you.
Happy Colouring
Charlotte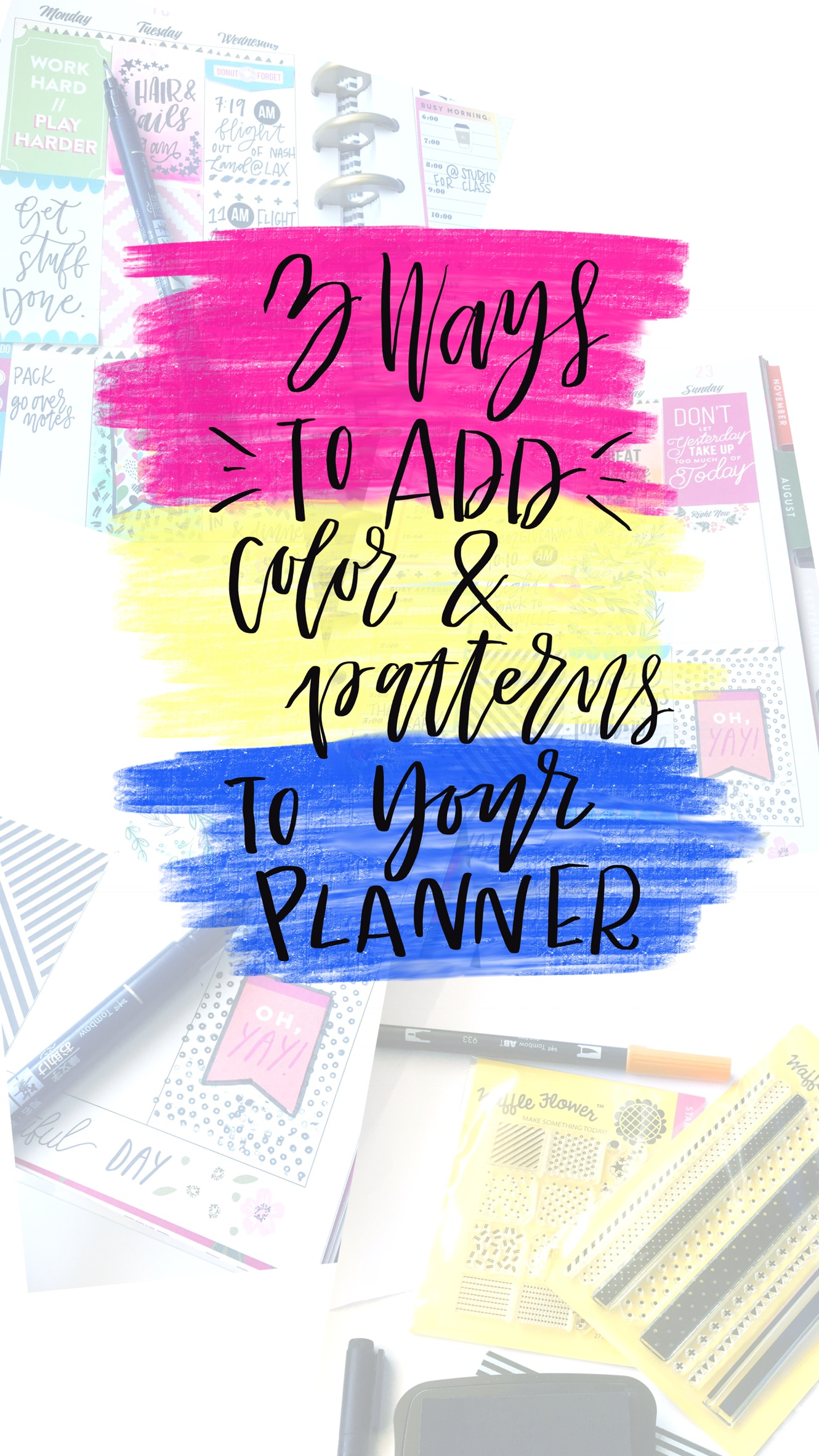 Hey lovelies… It's Lauren of Renmade Calligraphy here to show you 3 fun and creative ways to add more color and patterns to your planner! This week the Tombow Design Team is pairing the amazingnesss of all that is Tombow with some awesome goodies from our friends at Waffle Flower!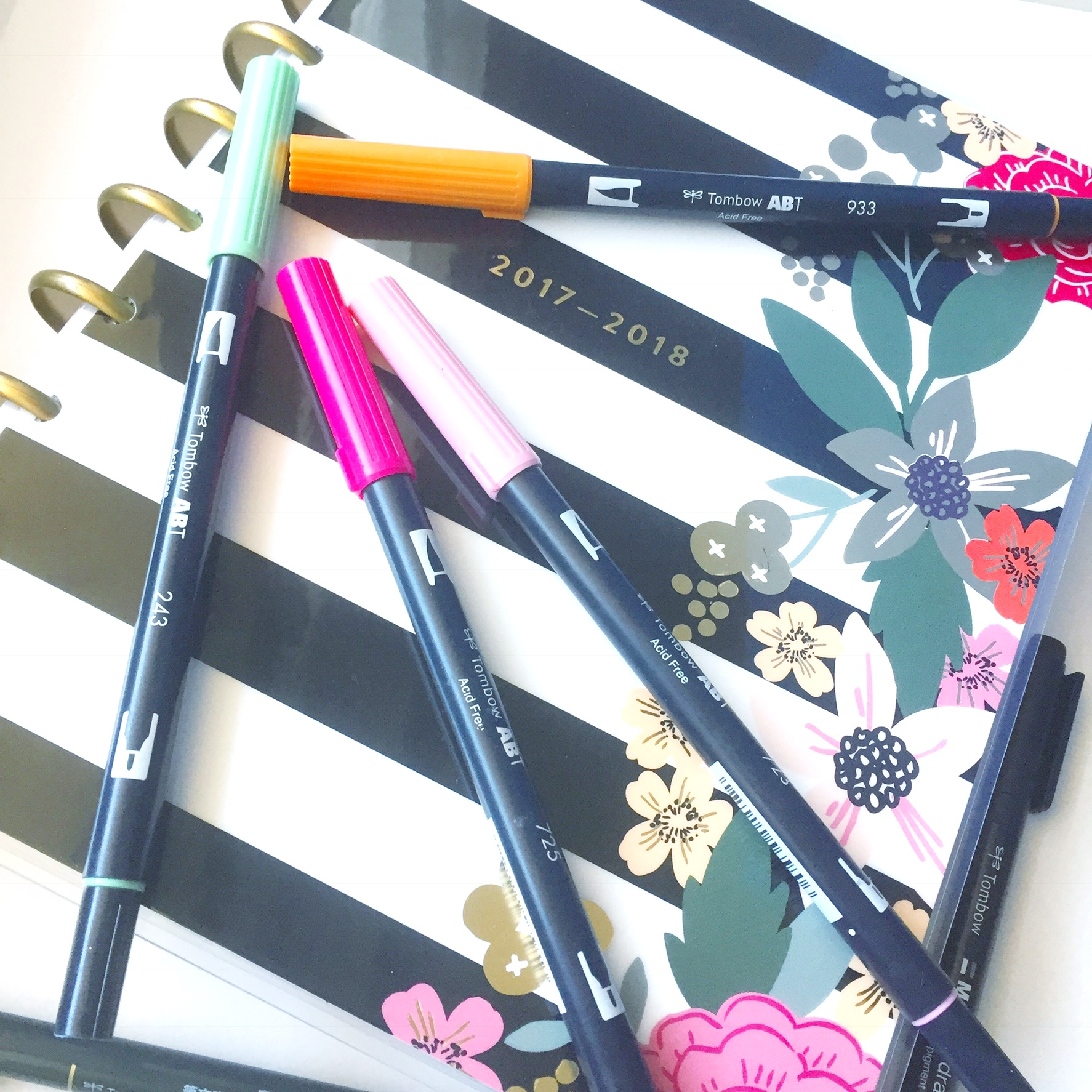 THE PERFECT PLANNER
First, you'll need the perfect planner! I have several that I absolutely love, but the Happy Planner by mambi is my current go-to.  I love the bright colors, the fun sticker packs, and the way it's organized.  It's so easy to use and personalize.
SUPPLIES YOUR PLANNER WILL LOVE
Tombow Dual Brush Pens
Tombow Fudenosuke Brush Pens (hard or soft tip)
Tombow MONO Drawing Pens
Waffle Flower Stamp Sets (I used the Mini Patterns Stamp Set and the Pattern Play Stamp Set.
MAMBI The Happy Planner Stickers and Sticky Notes
Tombow MONO Permanent Adhesive
Tombow MONO Air Correction Tape
Stamp pad
Stamping block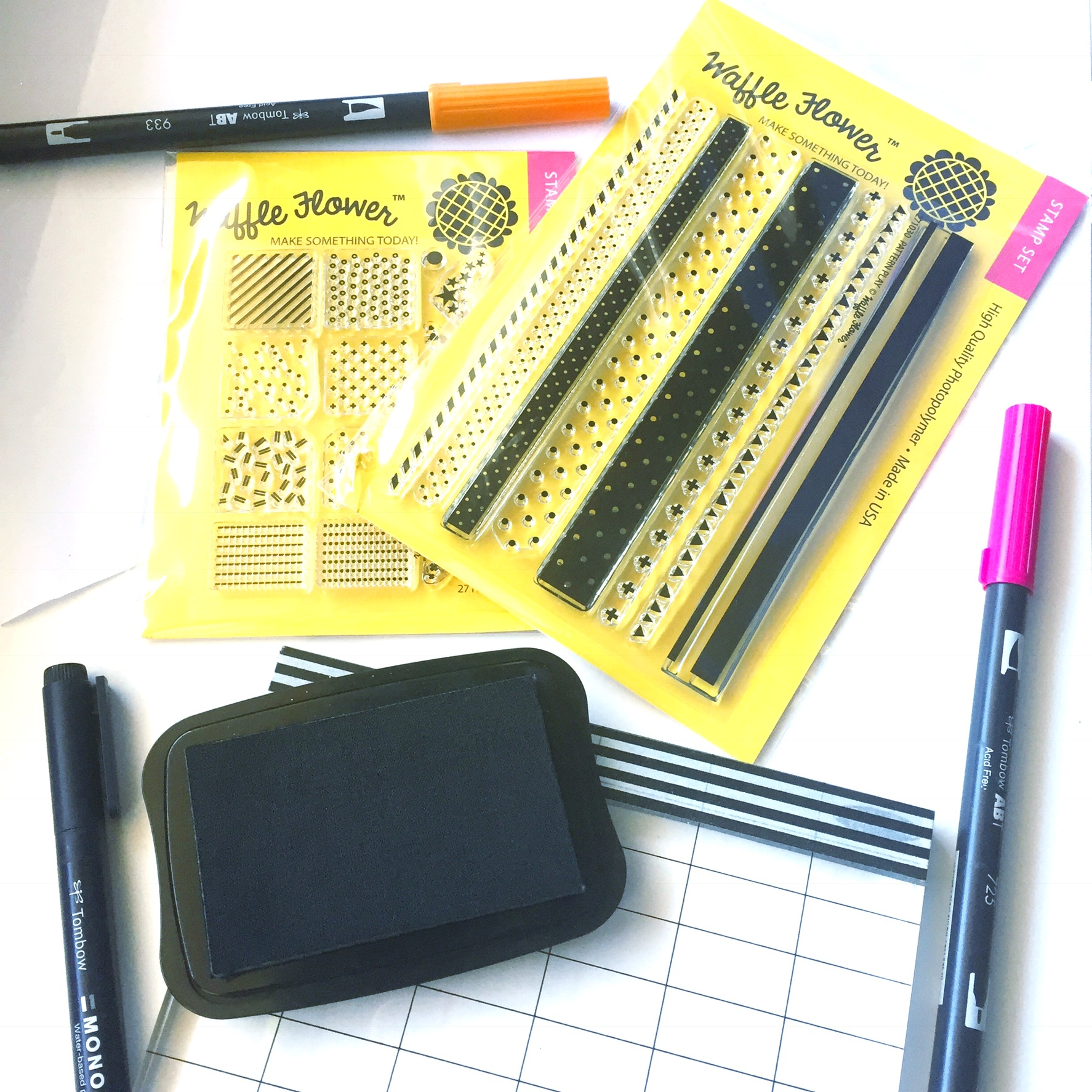 1. USE STAMPS TO CREATE PATTERNED BORDERS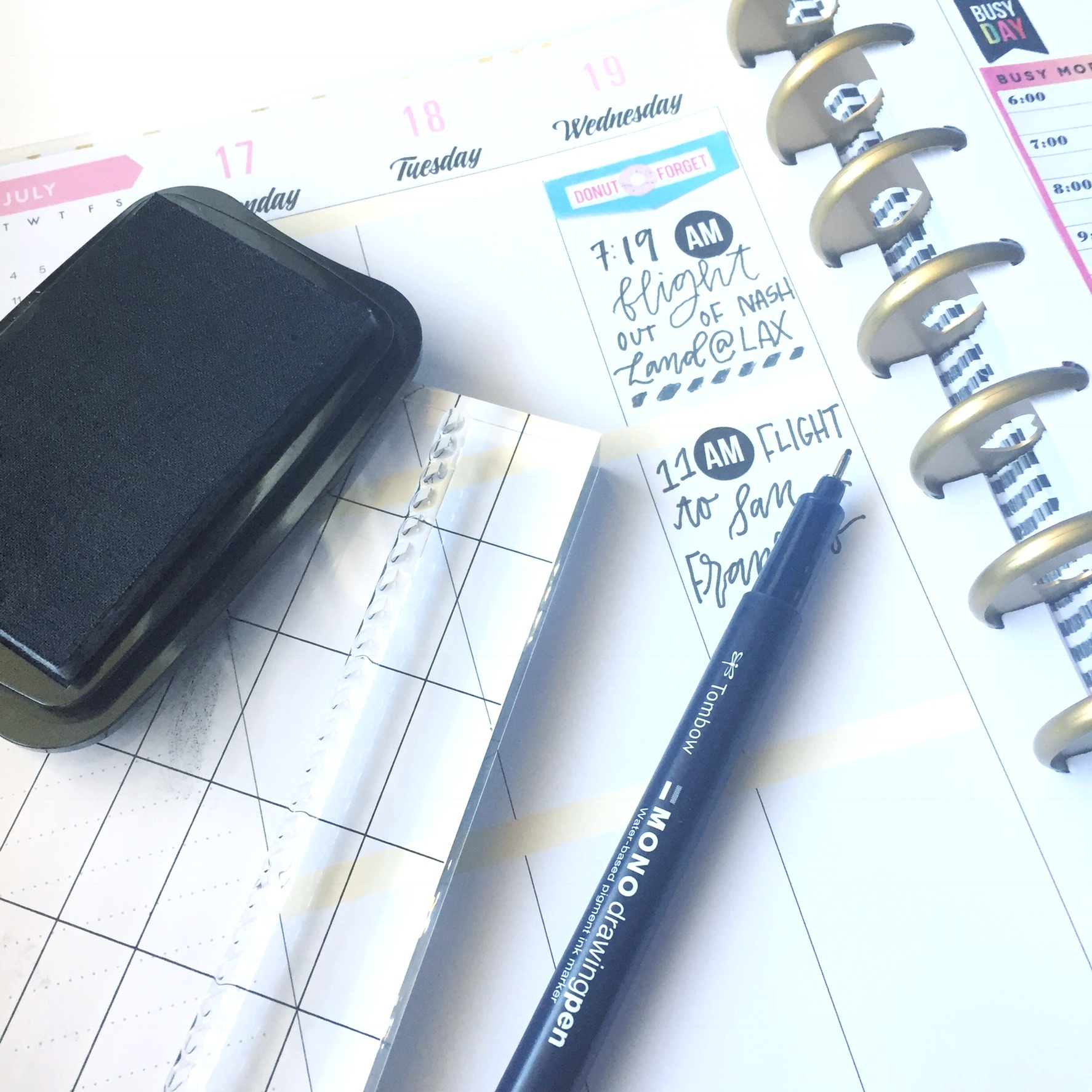 I often have little spaces left in my planner between the different dates that I jot down. The Tombow MONO Drawing Pen is perfect for jotting down a quick note or the important dates.  The Waffle Flower Pattern Play Stamp Set is great to add in a border or divider with.  The fun patterns are easy to apply  to a stamping block to dip onto a stamp pad.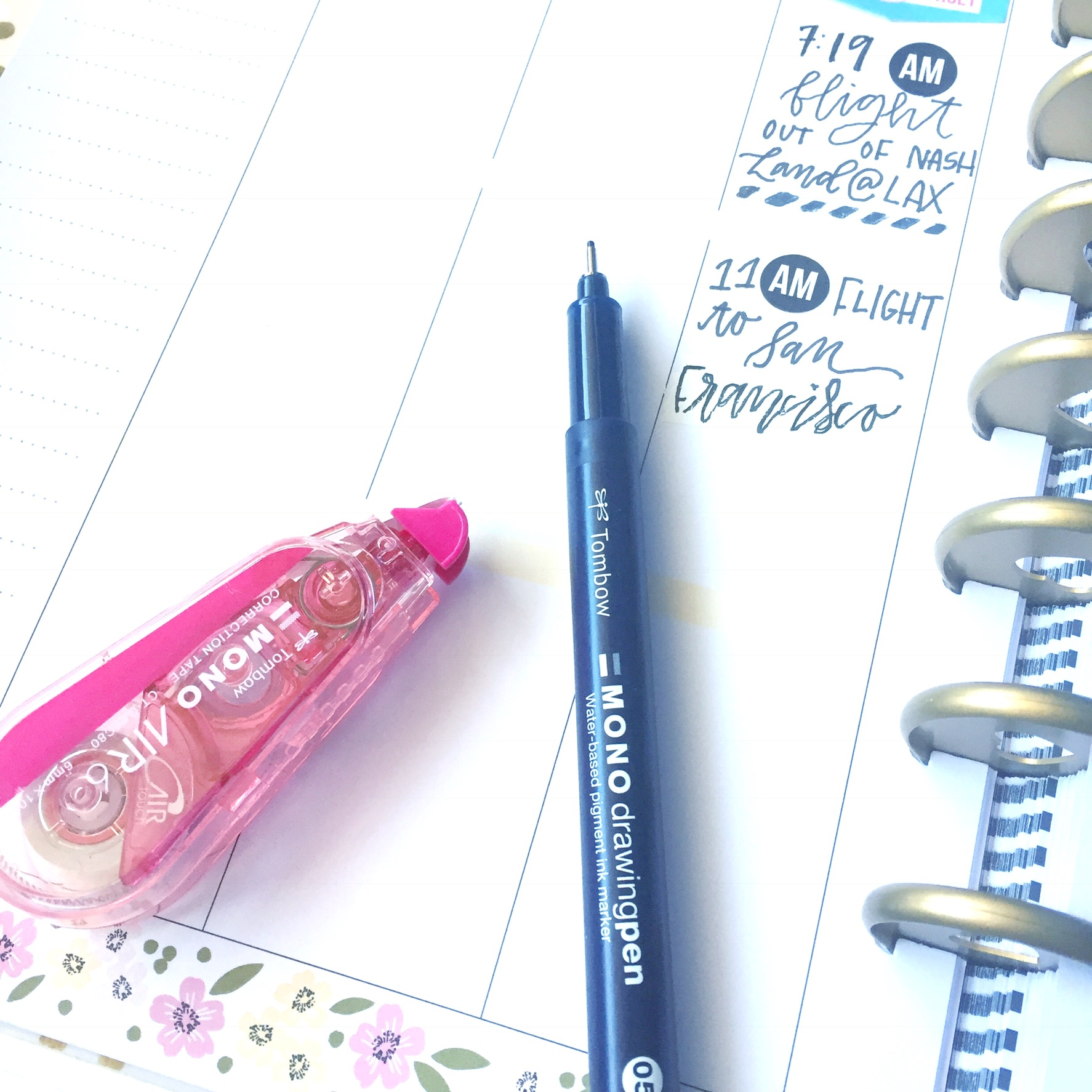 When you make a mistake, Tombow MONO Air Correction Tape is there for an easy fix. Can you tell where I corrected the mistake above?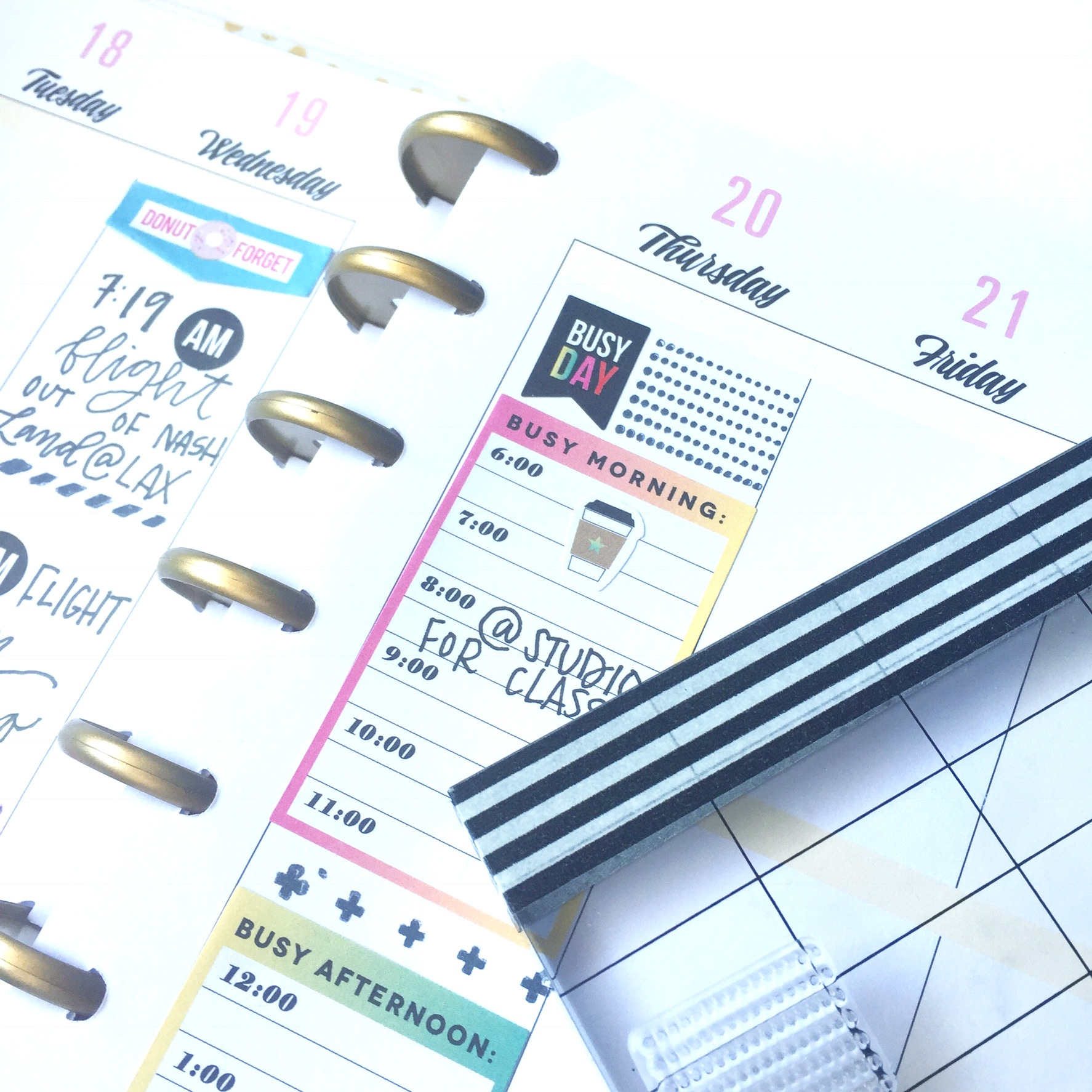 2. CREATE A BLOCK OF COLOR
Stickers are so fun to stick on any planner layout.  Want to work in the color scheme of the stickers you choose? Use the Tombow Dual Brush Pen in different shades of the same color and create an ombré effect by coloring with a darker color and blending it with lighter colors.  This creates a fun block of color that's ready to be written or illustrated on.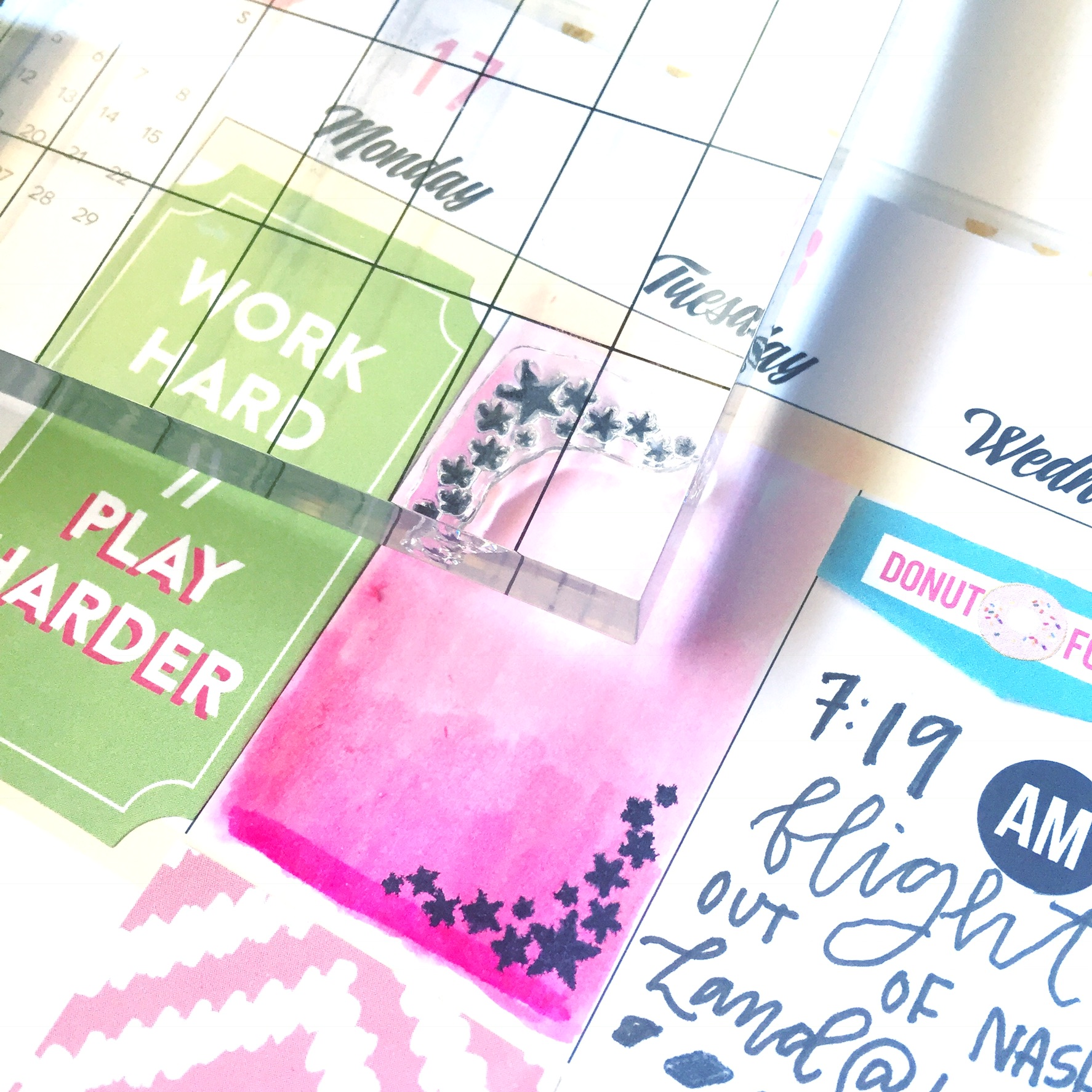 The Mini Patterns Stamp set has some great patterns that make fun frames in an art piece.  Use a pattern in two of the corners of an area.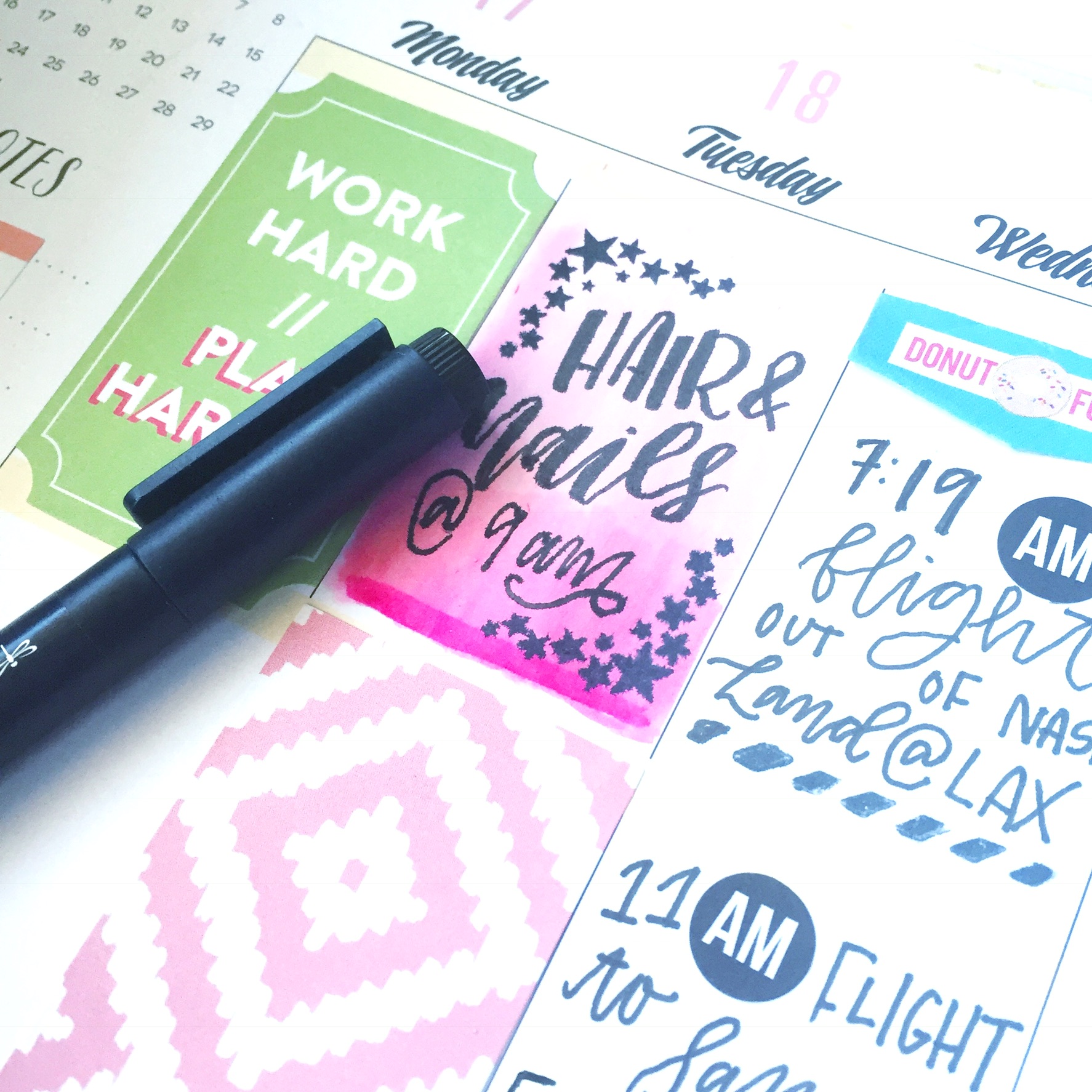 Write details or a fun quote with a Tombow Fudenosuke Bush Pen. The bold brush lettering will stand out with the monoline lettering of the Tombow MONO Drawing Pen.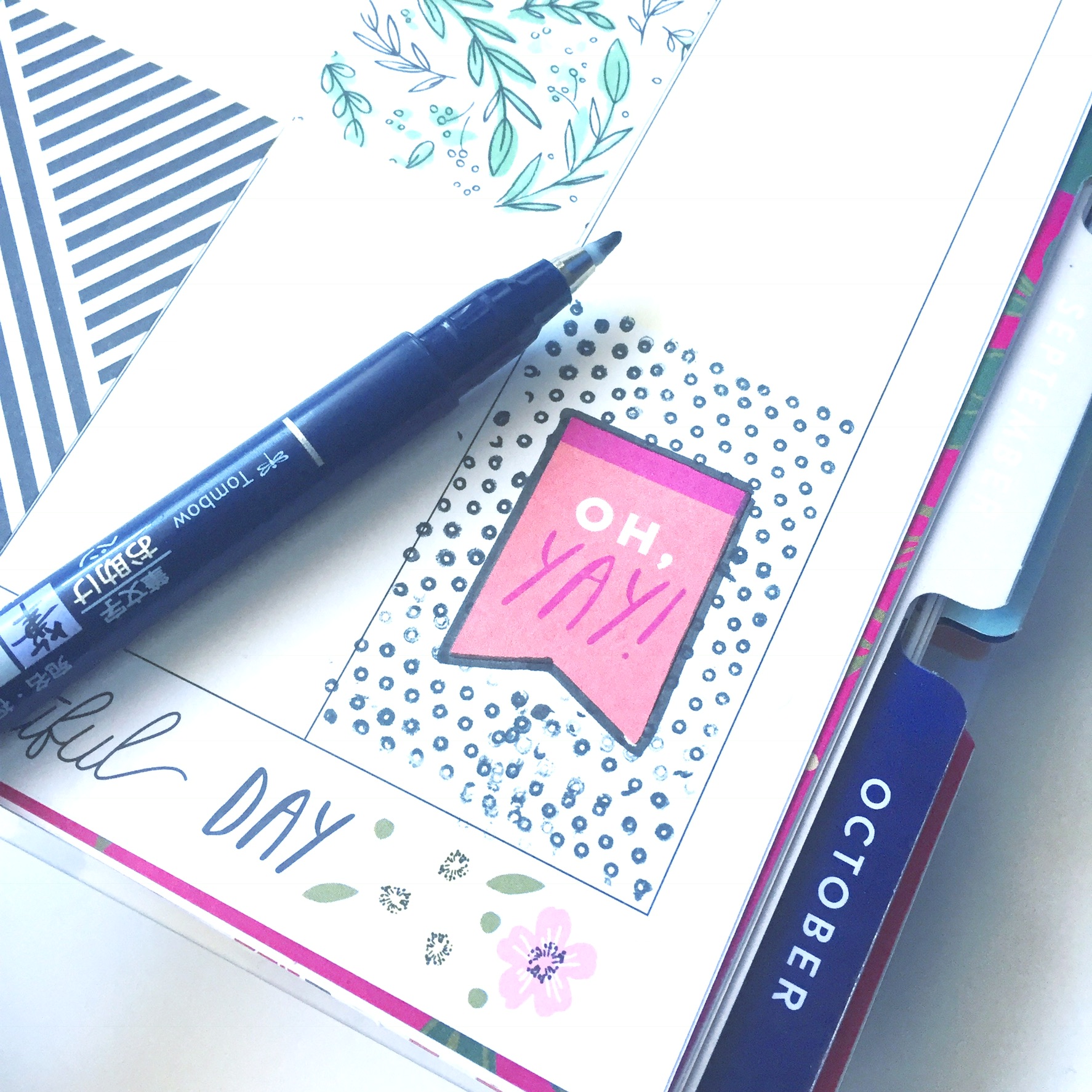 3. LAYER A PATTERNED BACKGROUND WITH COLOR
The Mini Patterns Stamp Set is fun to create a patterned background with.  Layering on a sticker or sticky note and outlining it with a Tombow Fudenosuke Brush Pen, makes it stand out and provides a fun pop of both pattern and color.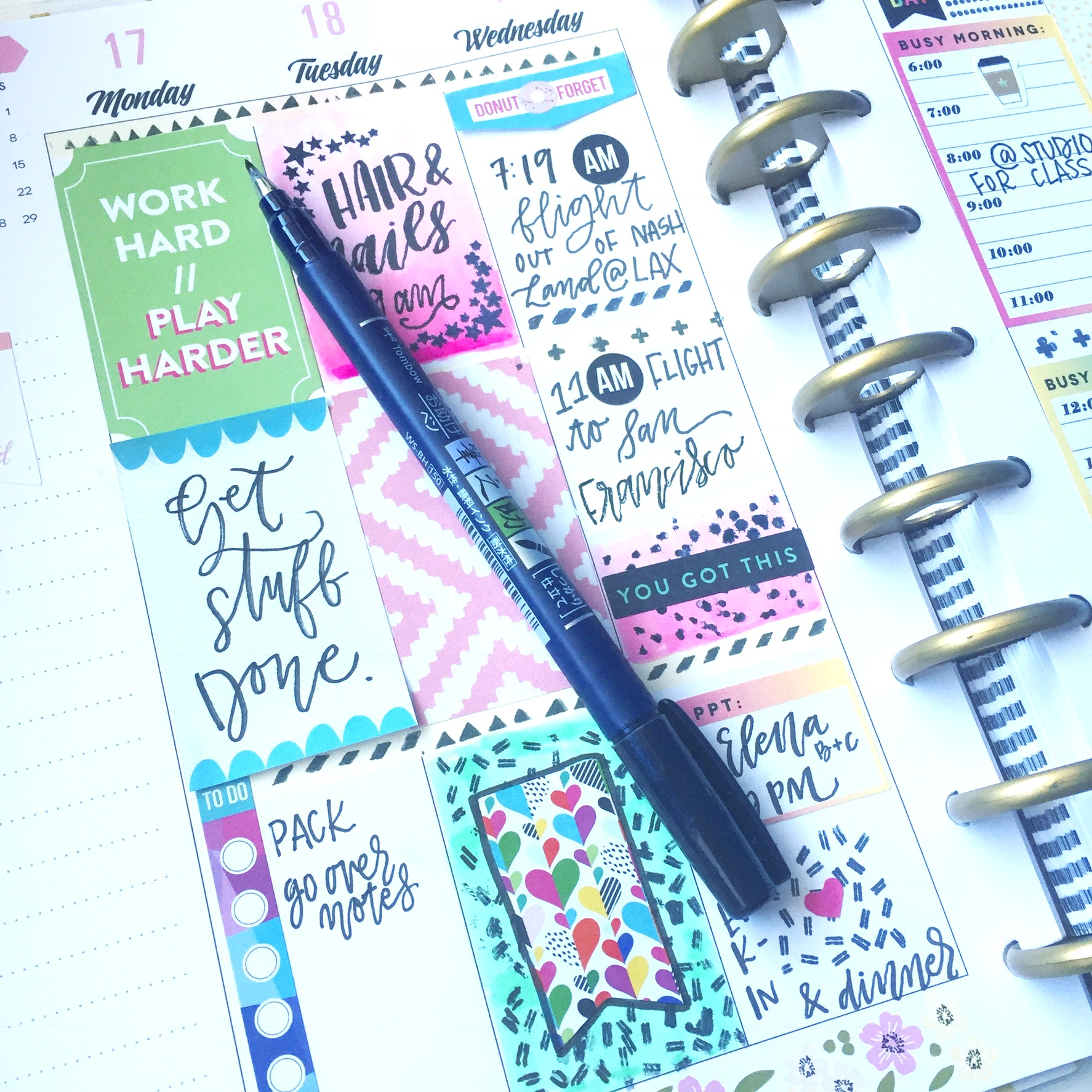 No matter the layout or color scheme, the more patterns and fun use of color, the better! If I have a special sticker or sticky note that I want to stay put in the planner, the Tombow MONO Permanent Adhesive is my go-to product.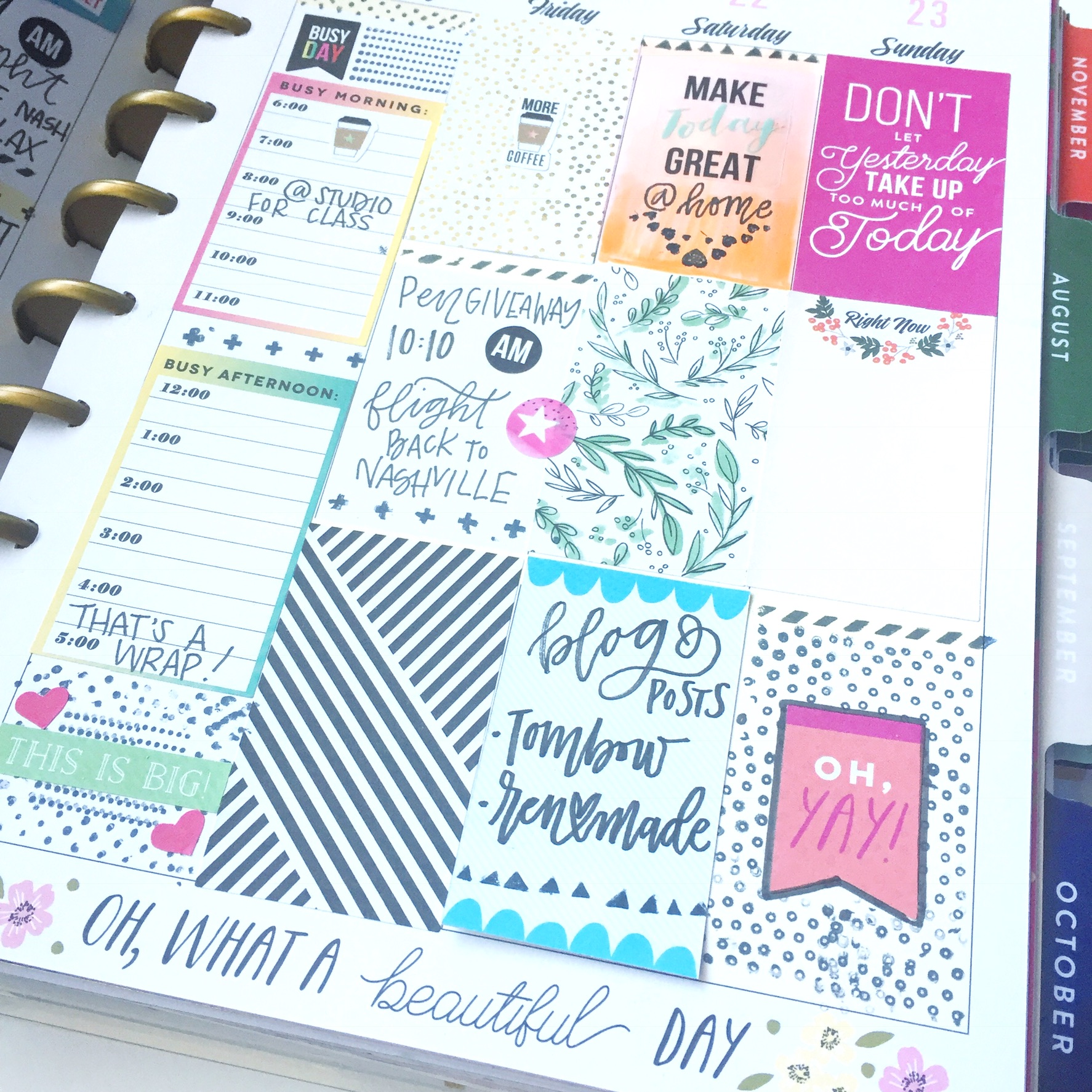 And there you have it! I love a fun, bright, and bold planner! I'd love to see what you do with patterns and color in your own planner! Make sure that you visit me over on Instagram at @renmadecalligraphy and tag me in anything you create! For more lettering and craft tips, tricks, and tutorials, head on over to renmadecalligraphy.com.
Happy Lettering!
Lauren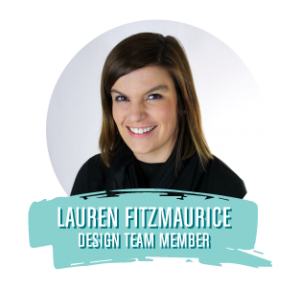 The post 3 Ways to Add Patterns and Color to your Planner appeared first on Tombow USA Blog.