Found this great post for you, have fun!! http://blog.tombowusa.com/2017/08/19/create-butterfly-sun-catchers-with-cricut/
Good morning y'all!  Beth here today to share a tutorial on how to create butterfly sun catchers.  This is an easy project thanks to my new Cricut Explore Air™ 2 and my Tombow MONO Aqua Liquid Glue!  A big THANK YOU goes out to Cricut for supplying the Tombow Design Team with the Explore Air™ 2 Machines and accessories.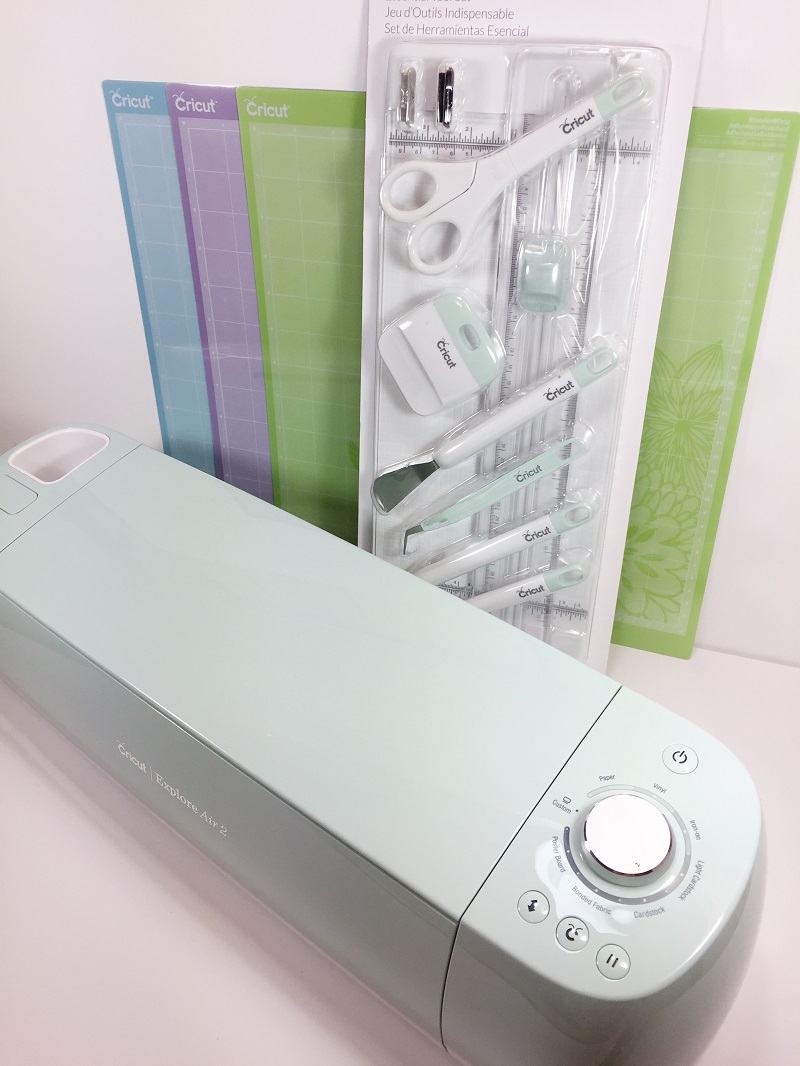 Having never owned a digital cutting machine before, I have to admit that I unboxed it and then let it intimidate me from the corner of my studio. Deciding later that this was completely silly.  I watched a few video tutorials, read a step-by-step blog post and then turned the machine ON!  I had it up and cutting in less than an hour!  Cricut's website walks you through the entire process.  This project has actually been in my head for a while, but I could never find the correct size butterflies, so well done Cricut!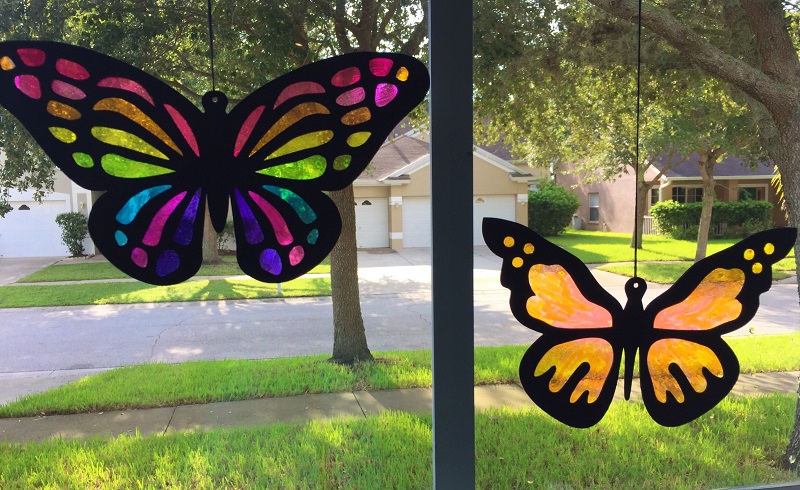 CUTTING:
Open the Cricut Design Space and select Picturesque Butterfly (#M3F6B3).  Enlarge image to approximately 10″ wide and 6″ high.  Click duplicate, position second image under first image and save.  Click on Make It to see if both images fit completely on one mat.  If not, go back, shrink image slightly, save and click Make It again.  Load mat with 12″ by 12″ black cardstock.  Follow the prompts and cut two images. Gently remove the cut image by peeling back the mat and lifting gently with the Spatula.  If you peel the cardstock from the mat, it will bend and crease.
Repeat above steps with Paper Lace Butterfly (#M454E1), isolating just the top layer of the cut file.
EMBELLISHING:
Trace each butterfly onto separate sheets of plain white paper using a MONO Drawing Pencil F grade.  Place a 10″ by 6″ piece of plastic on top. My plastic is recycled packaging that I have hoarded saved, but transparency sheets from the office supply store would work as well.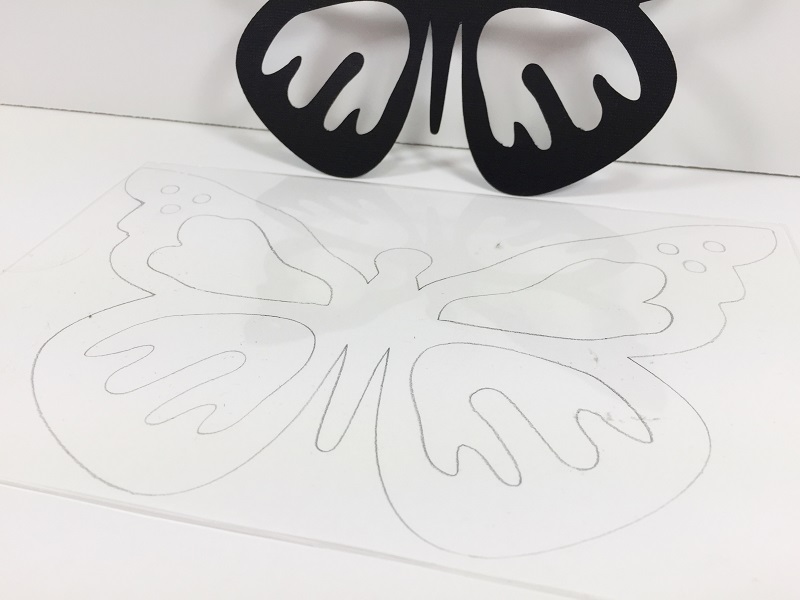 For the first butterfly, I selected a Monarch Butterfly inspired orange color palette of Dual Brush Pens 905 Red, 925 Scarlet, 933 Orange and 985 Chrome Yellow.
Moving from darkest to lightest, scribble on the plastic in a random fashion, overlapping colors slightly. Squeeze out a quarter size dollop of MONO Aqua Liquid Glue onto the palette from the Blending Kit and gently apply to the plastic using a single stroke (with an old paintbrush).  Pick up more MONO Aqua and apply additional strokes until all exposed areas are filled.  The MONO Aqua blends the Dual Brush Pen colors on the plastic in a stained glass effect. Let dry and apply additional layers until you are please with the depth of color.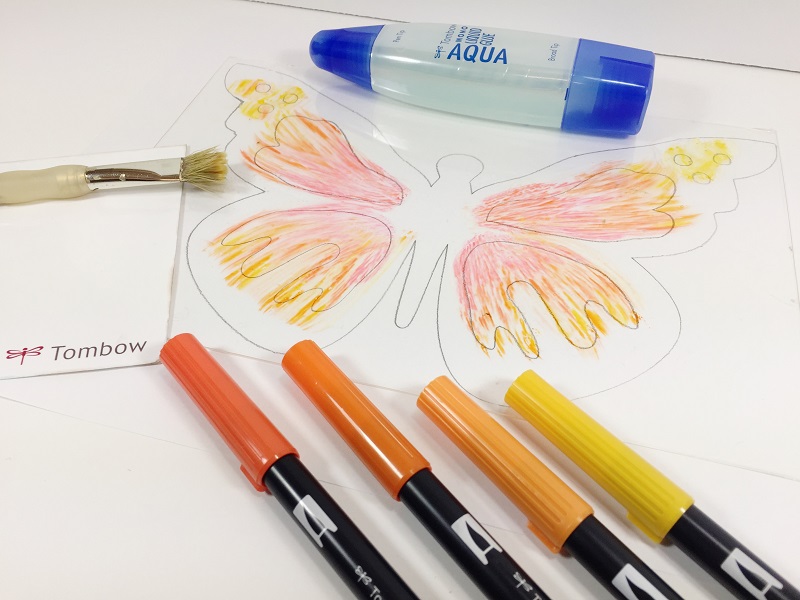 The second butterfly has a more intricate pattern, so apply the MONO Aqua directly to the plastic with a clean paintbrush and allow to dry. Using the Dual Brush Pen Bright Set, individually color each section of the butterfly a different rainbow inspired shade.  Gently apply a top coat of MONO Aqua.  Make sure to clean your brush often to prevent the colors from blending too much and becoming muddy.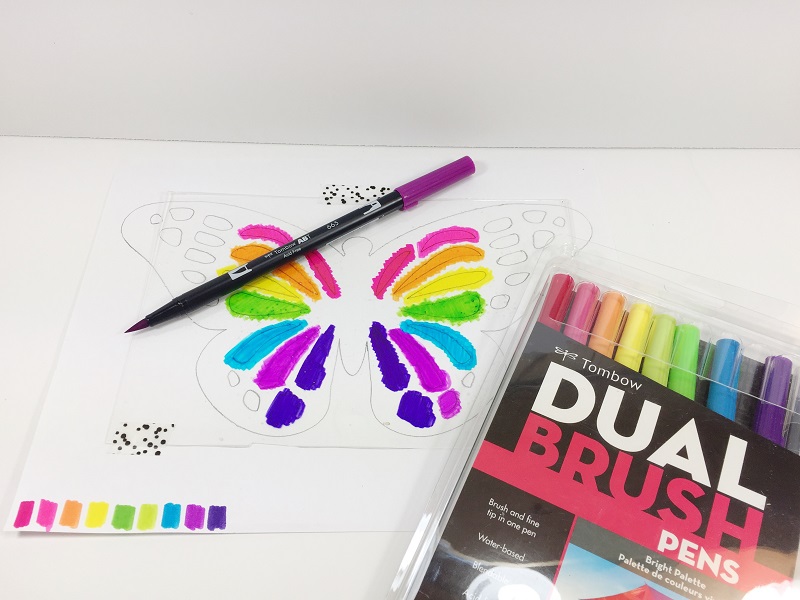 FINISHING:
Roughly cut out the colored plastic with scissors, making sure that none is exposed around the edges of the butterfly images.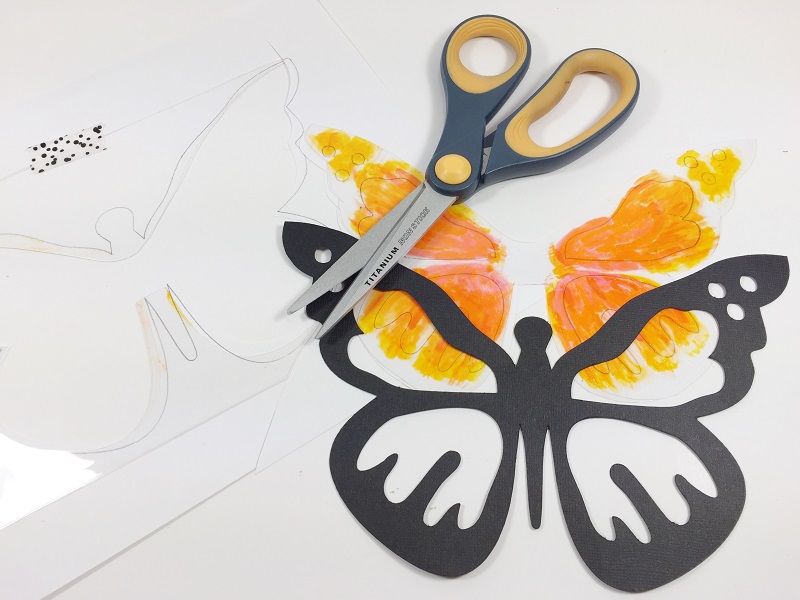 Carefully apply a thin bead of MONO Aqua around all of the cut outs on the back of the first butterfly image.  Place the rough cut plastic on top.  Then apply additional MONO Aqua on the plastic.  Flip the second layer of the first butterfly image over and attach, so that you have a mirror image and all of the cut outs match up.  Repeat above steps with second butterfly image.  Set aside to let glue dry.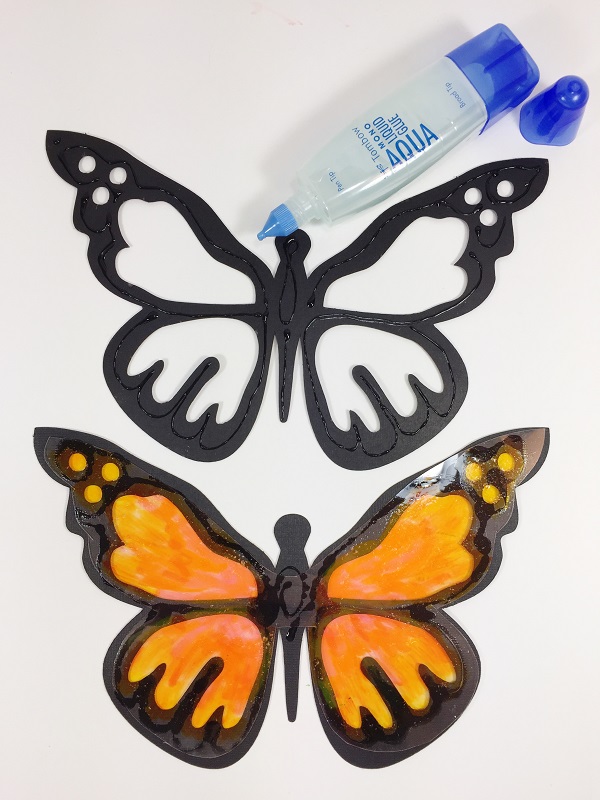 Once dry, punch a small hole at the top of each butterfly.  String ribbon or twine through the hole and tie to make a loop.  Hang with a suction cup in a bright window or on a sliding glass door.
Here is a detail of the stained glass effect – simply gorgeous!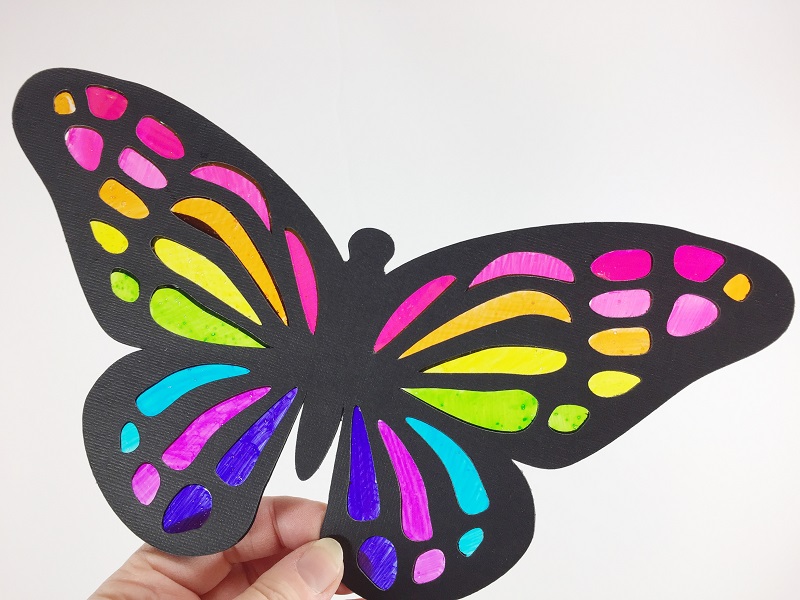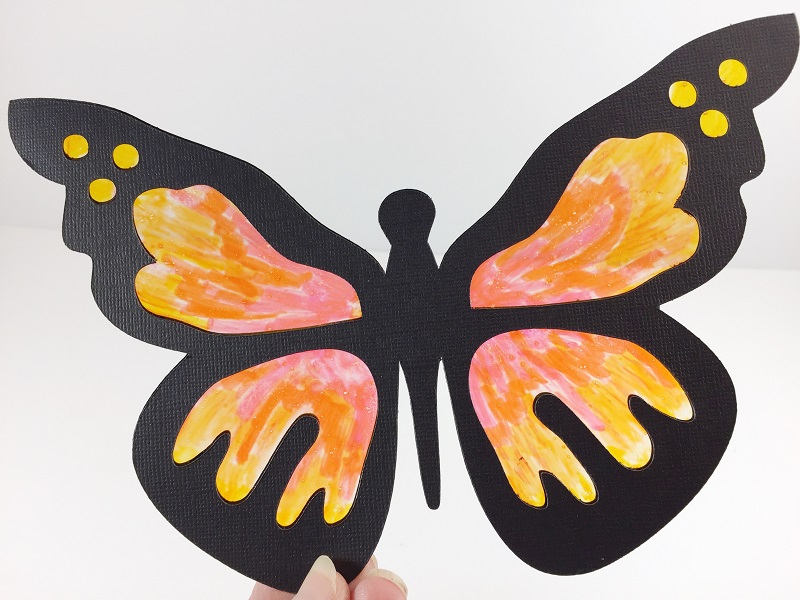 I hope that you will be inspired to create butterfly sun catchers.  It's a quick and easy project that would be fun to complete with the kiddos! If you enjoyed my butterfly project, check out how Marie Browning made butterfly doodle dabs HERE or how Katie Smith included a butterfly in her art journal HERE!
Thanks for stopping by!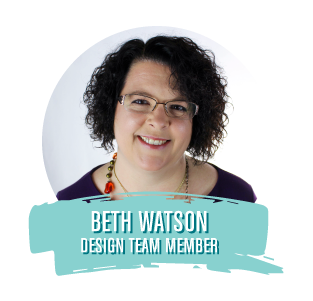 The post Create Butterfly Sun Catchers with Cricut appeared first on Tombow USA Blog.