Enjoy this posting on doodle colouring.  It was originally posted @: http://blog.tombowusa.com/2018/05/10/dot-grid-journal-9-doodles-to-include/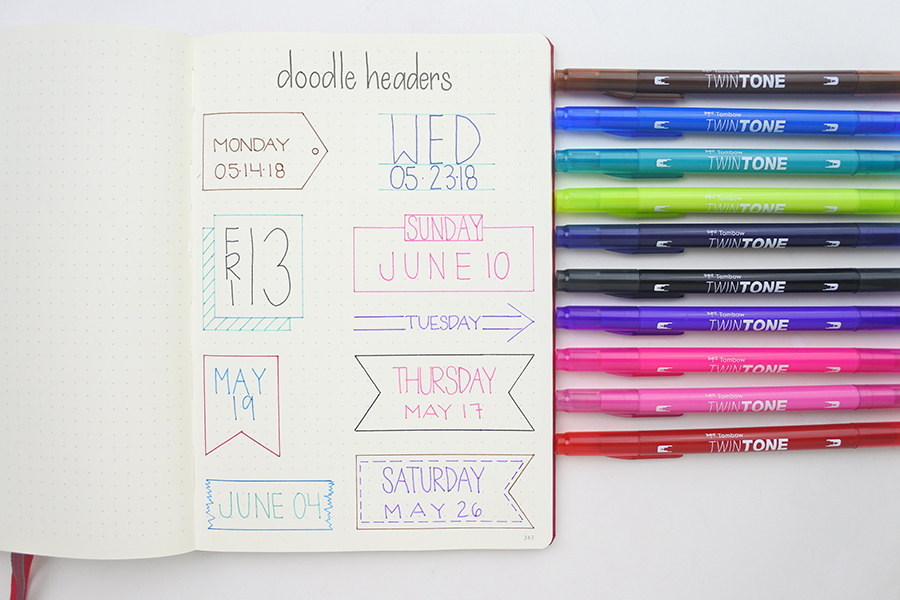 Hi friends, Renee with @thediyday here to share nine doodles to include in your dot grid journal layouts.  While creating these headers I wondered if I should call them doodles or line drawings.  Afterall, these are doodles because they are simply made but they are also line drawings because they consist mainly of straight lines.  Maybe I should call them doodle line drawings?  Anyway, it's time to unleash your inner artist and start creating!
Supplies
Notebook
Tombow TwinTone Markers (bright)
Olno Swift Mechanical Pencil
Ruler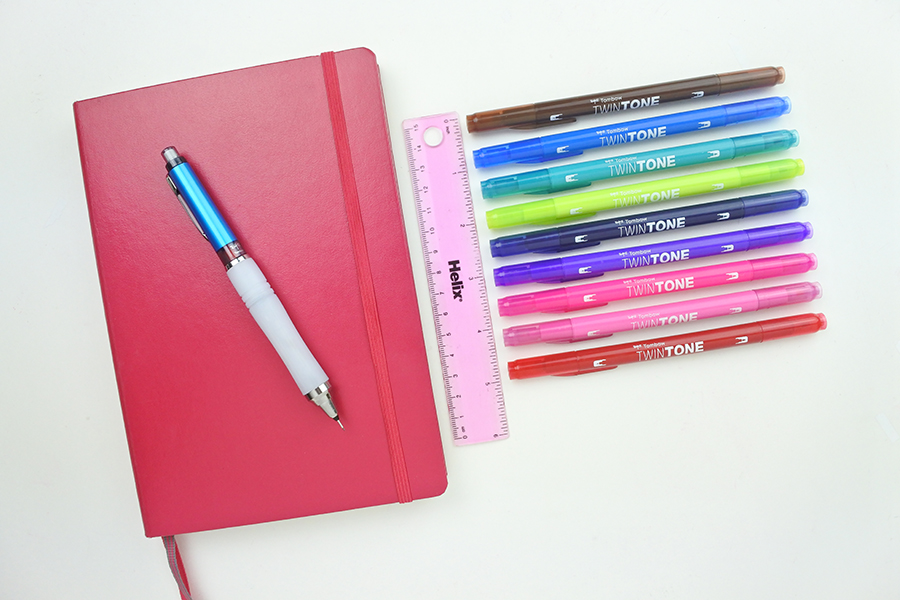 Step One
First, here is a step-by-step of each doodle.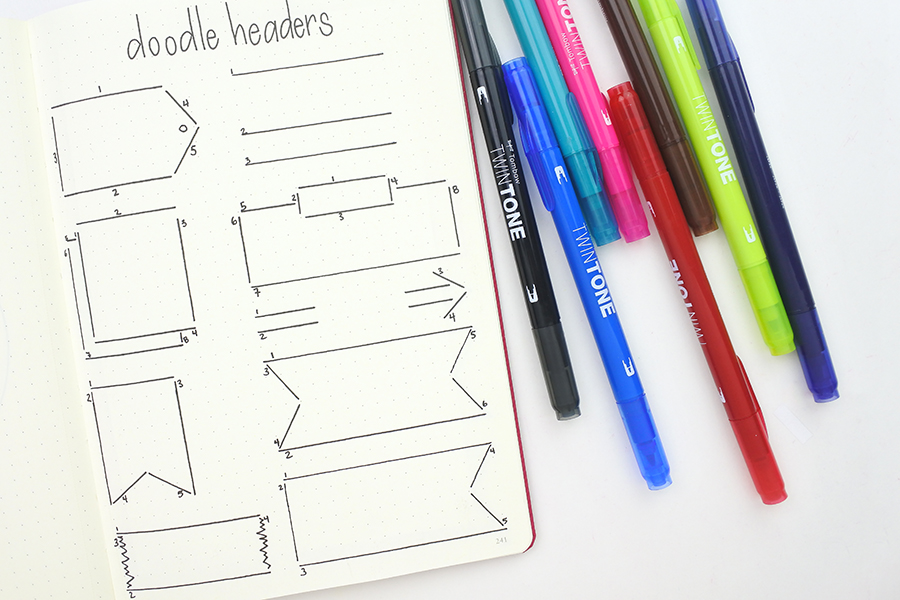 When creating these journal headers, make them in pencil first.  I am using a Tombow Olno Mechanical Pencil.  When I first started designing layouts in my dot grid journals, I'd try to save myself a few steps and create in marker.  What I quickly learned was erasing pen mistakes is not an easy task and correction tape was an eyesore.  I'd often consider ripping out the page, but I didn't want bald spots in my journal.  So, I changed my process.  I create all doodles in pencil before going over them with markers.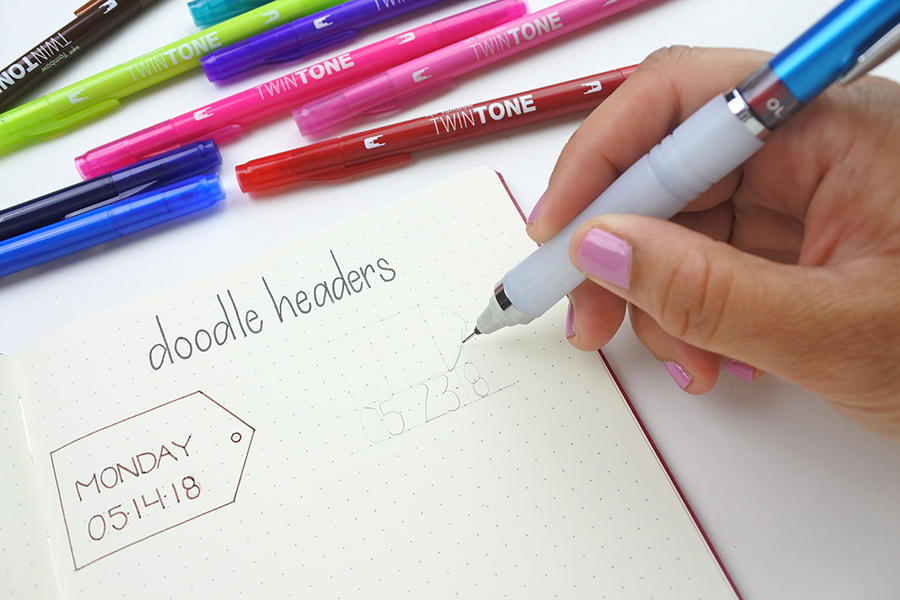 Step Two
Second, these line drawings look great when using a ruler.  A straight line doodle appears strong (nix the ruler for a flowy and organic look).  Also, if you're new to journaling, consider a notebook with dot grid sheets rather than plain sheets.  It makes lining up a ruler that much easier.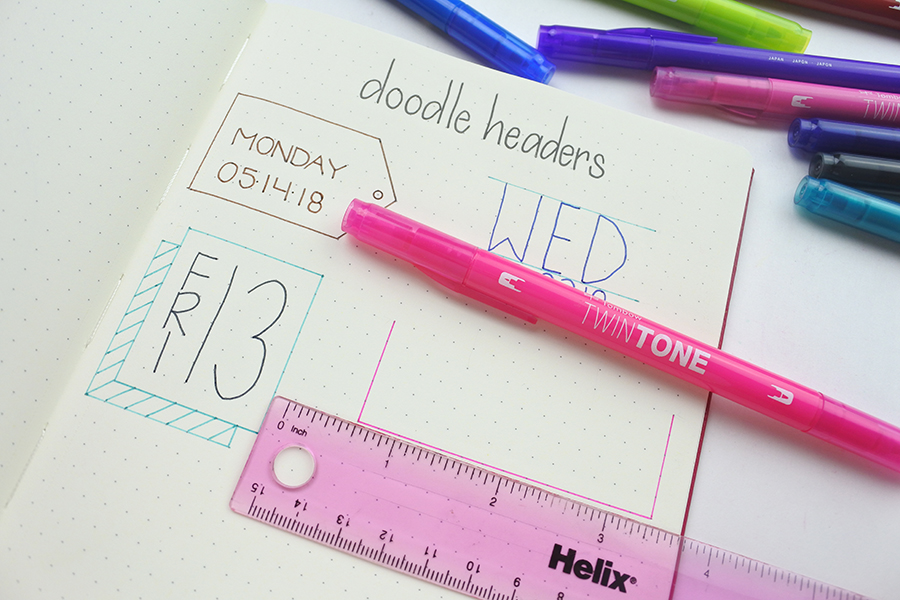 Step Three
When creating these line doodles, make your art vibrant and pop by using multiple pen colors.  The markers I am using for these doodles are the Tombow TwinTone Markers.  These markers are my favorites.  They are double-sided with a broad tip and an extra fine tip.  Also, they come in two sets, bright and pastel.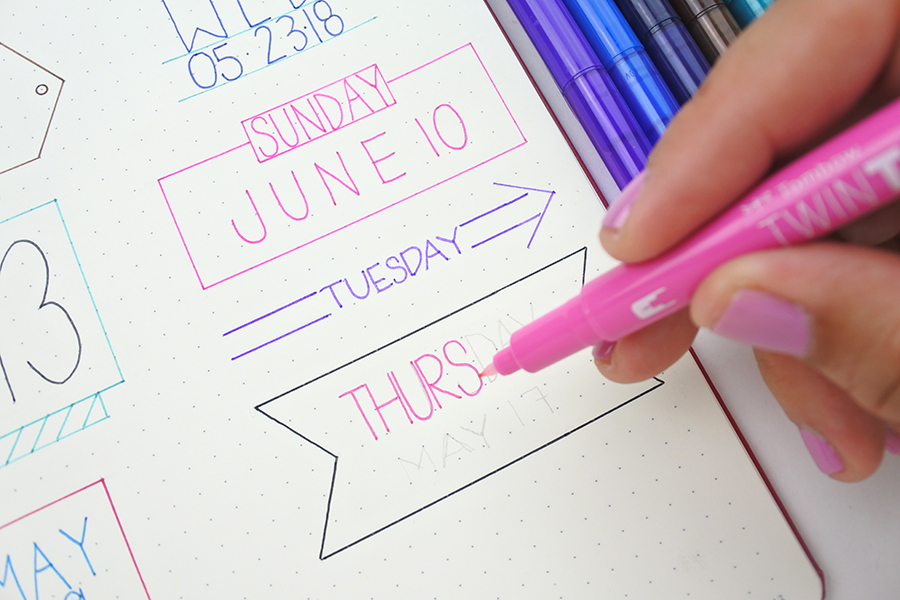 Step Four
Don't be afraid to add details to the journal headers.  Dashes, Dots, checks, or adding a mix of thick and thin lines really make a difference within a doodle.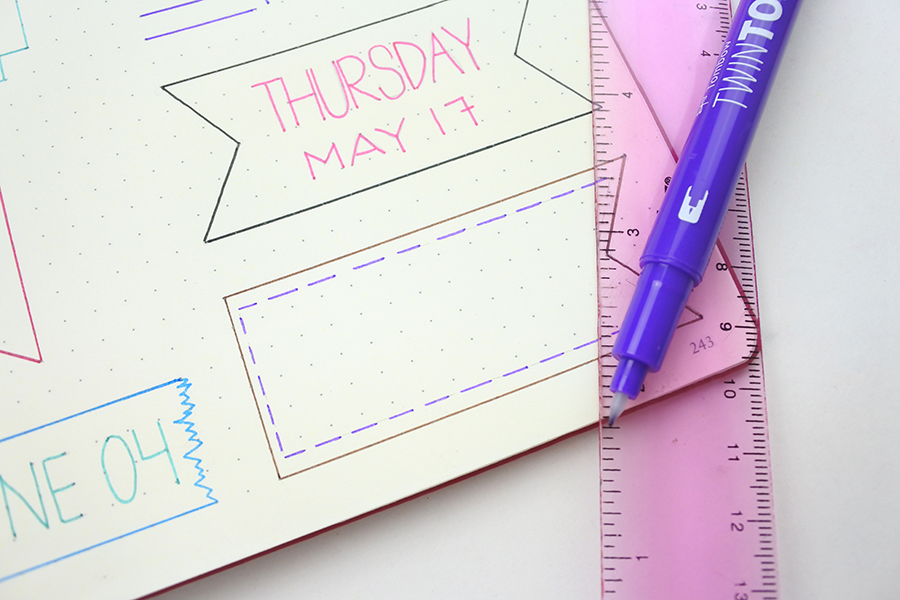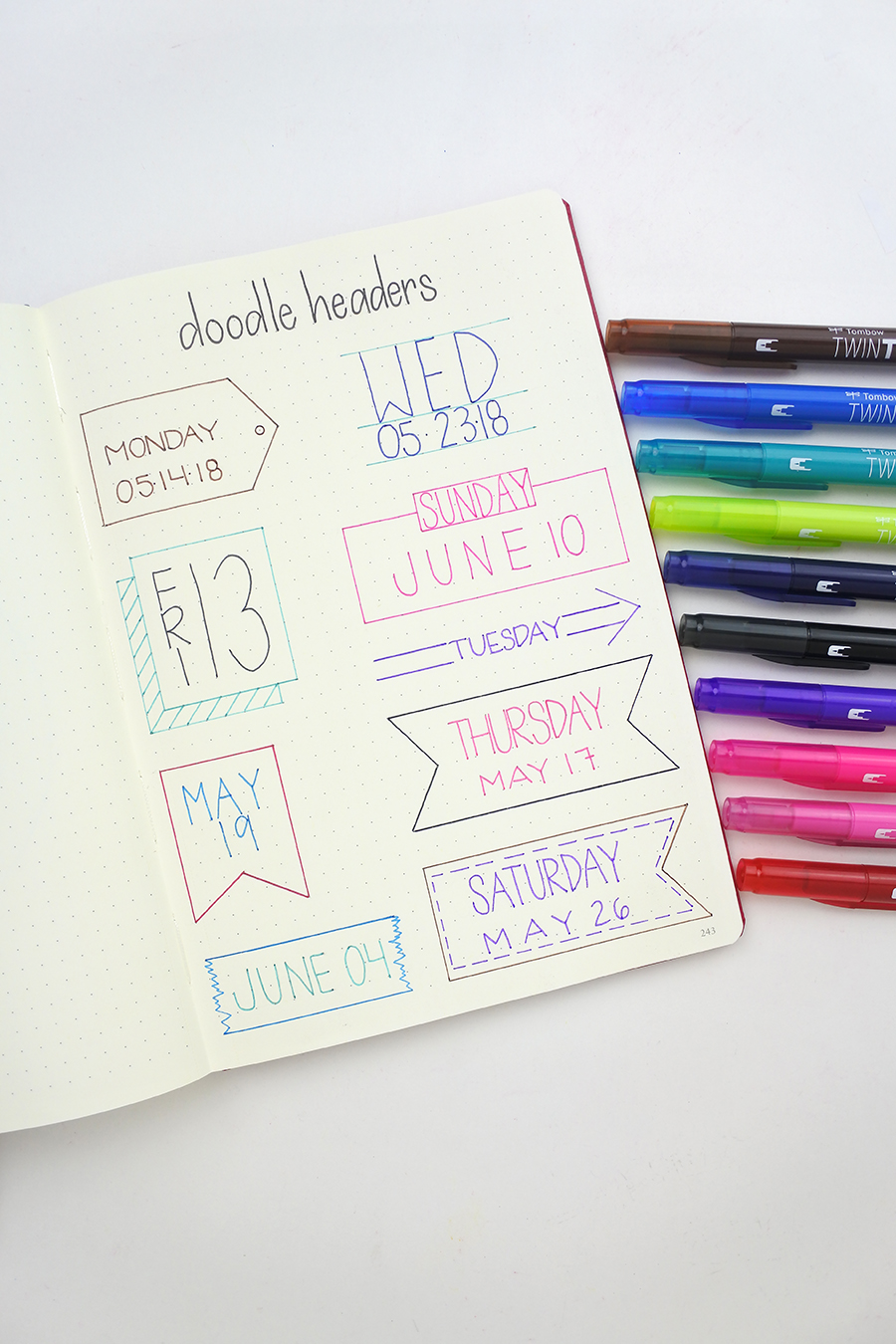 I hope you've enjoyed these line doodles.  Which one(s) will you add to your dot grid journal?
The post Dot Grid Journal- 9 Doodles to Include appeared first on Tombow USA Blog.