Found this great post for you, have fun!! http://blog.tombowusa.com/2017/10/20/halloween-doodles-in-5-easy-steps/
Time for some adorable 5-step Halloween Doodles for your journals, accenting your lettering or for cards and tags. This coloring method uses Tombow's wonderful new MONO Drawing Pens and TwinTone Markers!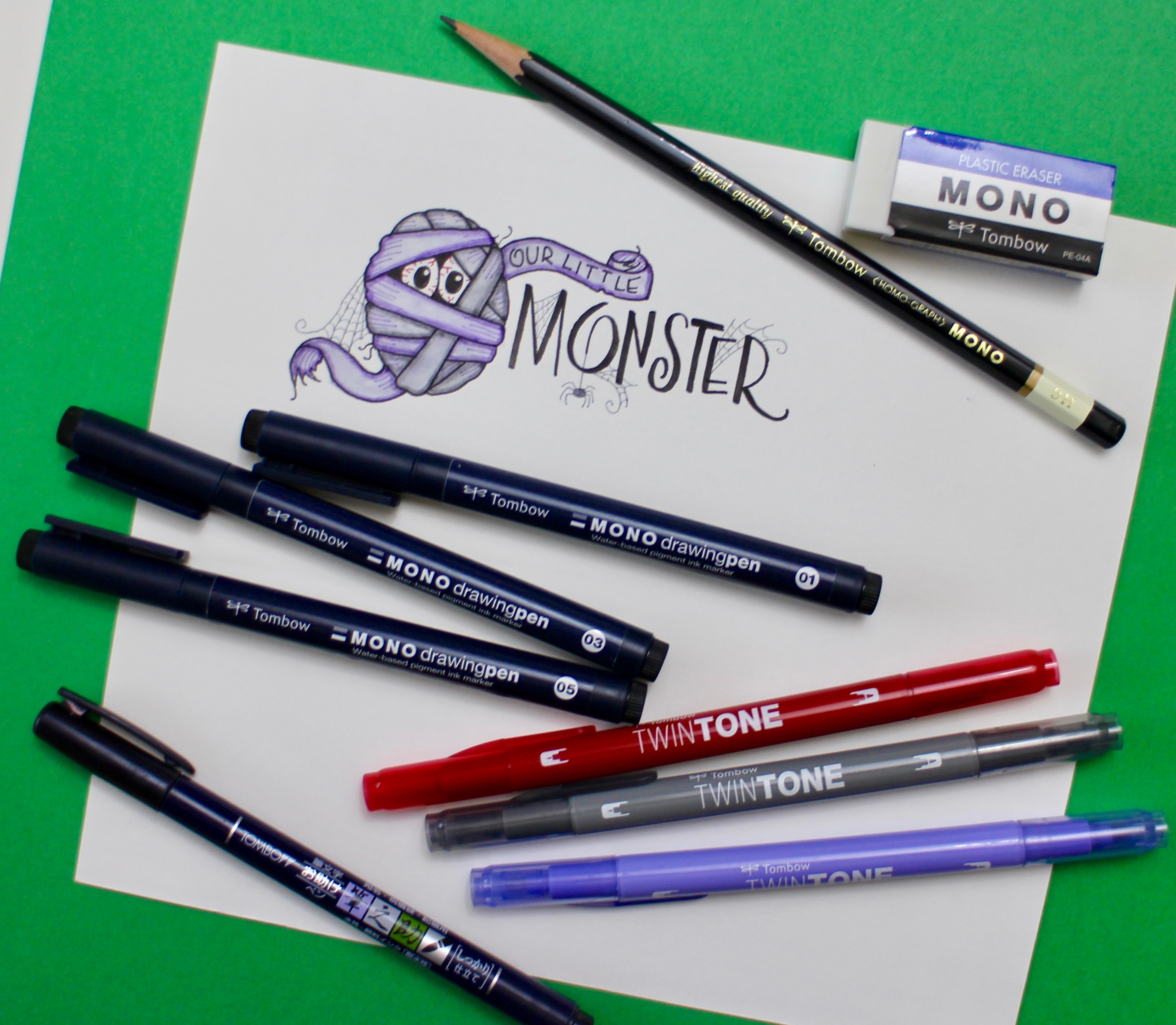 Step 1: Sketch the Halloween Doodles
I chose a mix media paper for this step-out, but this method works on a wide variety of journal papers and cardstock. For the first step, use a 3H or 4H MONO Drawing Pencil to sketch out your doodle. Use a light touch when sketching to avoid denting your paper.
Step 2: Ink the Doodle
Using the MONO Drawing Pen 05, outline the doodles and any main parts with this thicker pen tip. Use the finer tips of the 03 and 01 MONO Drawing Pens for the details such as the eyes and loose threads. At this time, erase the pencil marks. I like to use the MONO Light Eraser or the medium sized MONO Eraser, white.
Step 3: Add TwinTone Color and blend
Add the TwinTone colors by adding a line of color in each part of the doodle. Keep the eyes white. I used colors from both the Bright TwinTone Set and the Pastel TwinTone Set. With a brush and water, blend the TwinTone colors. Be careful not to over blend – you may still see the original of color and that's okay, it gives the doodle more interest.
Step 4: Add Details
With the extra fine tips of the TwinTone Markers, add more interest by adding details to your Halloween Doodles. Cobwebs, spiders and veins in the eyes are easy add ons to make your doodles extra creepy (Okay, sort of cute-creepy)! Ta da! You're finished! Have some fun with this doodle and continue to scroll down for even more Halloween Doodles!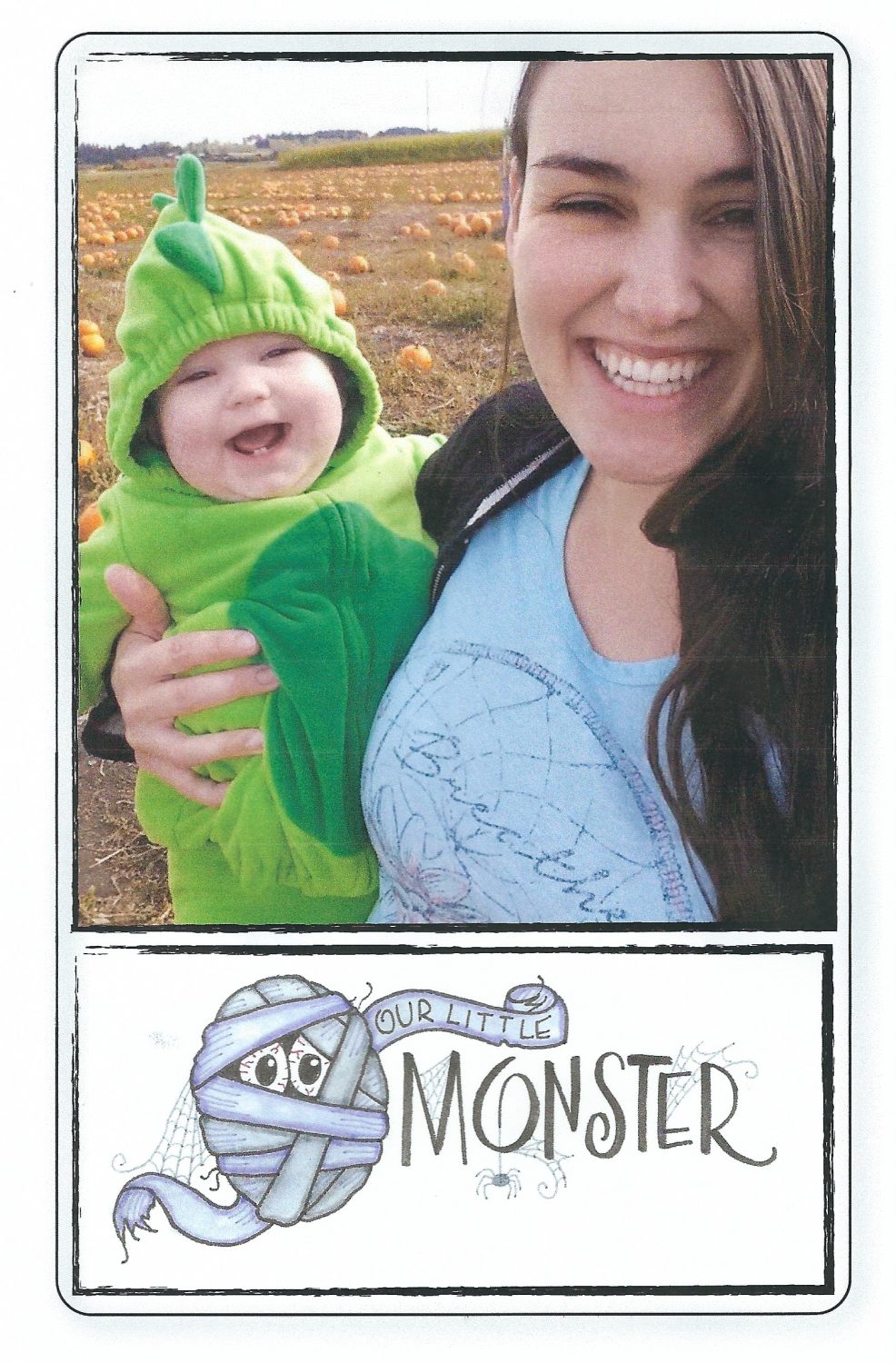 Use your doodle to accent your lettering! Here I used the Fudenosuke Brush Pen to create my lettering, added the doodle and then used it for a caption on this super-cute photo of my grandson Ryder and Mummy Jessie!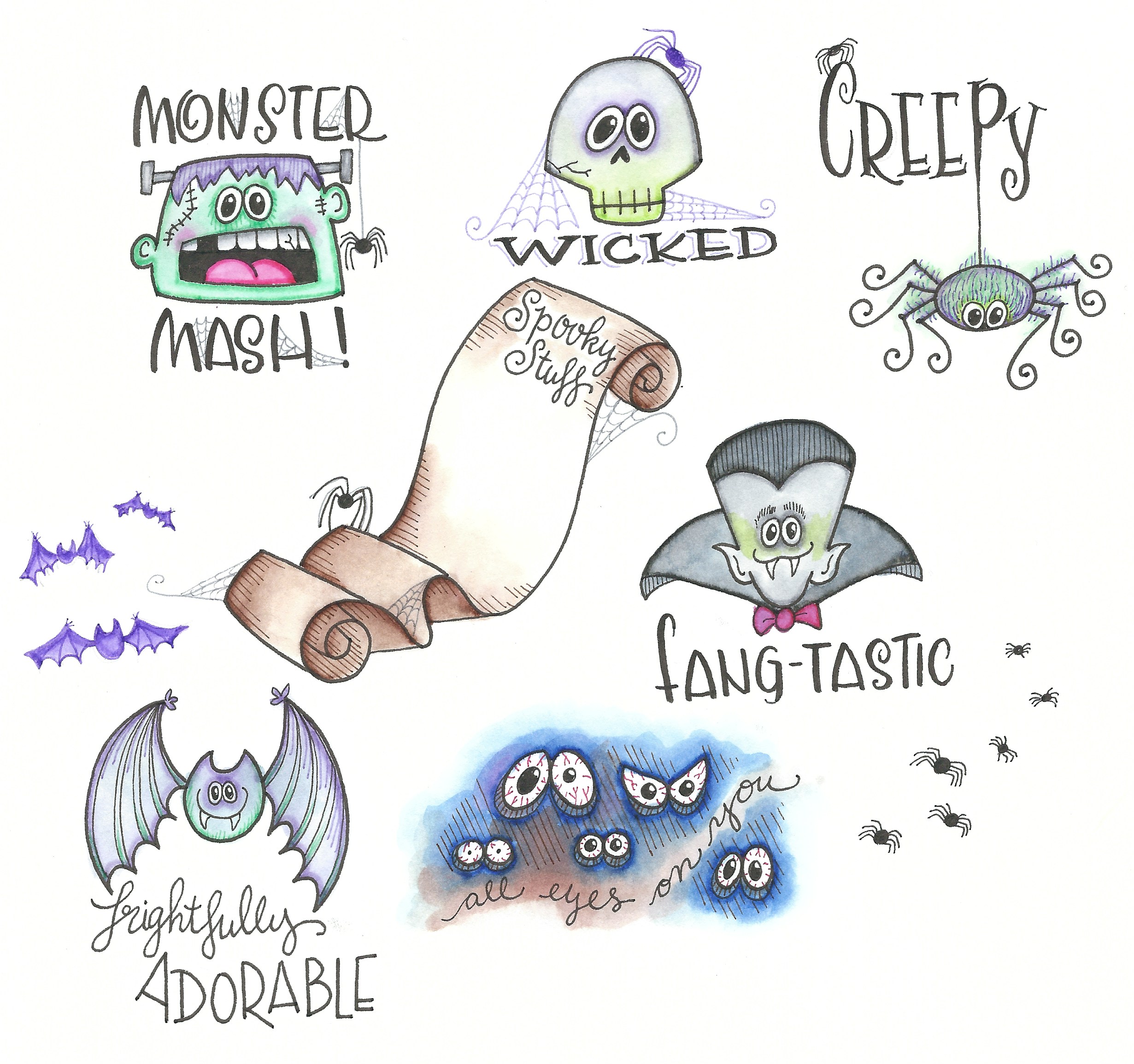 More Halloween Doodles!
Here are some more Halloween Doodles using the same method with the MONO Drawing Pens and TwinTone Markers! Have fun!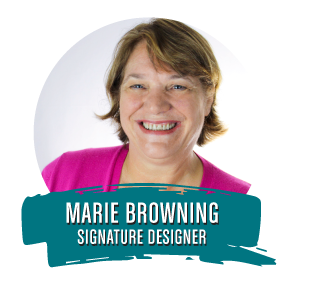 The post Halloween Doodles in 5 Easy Steps appeared first on Tombow USA Blog.