Found this great post for you, have fun!! http://blog.tombowusa.com/2018/01/16/pretty-planner-patterns/
Hi! Jessica from BrownPaperBunny here. Can you believe we're half way through January already?! It is definitely time to get organized, so pull out your 2018 planner and I'll show you how to create pretty patterns to liven up the pages and make it easier to distinguish one week from the next.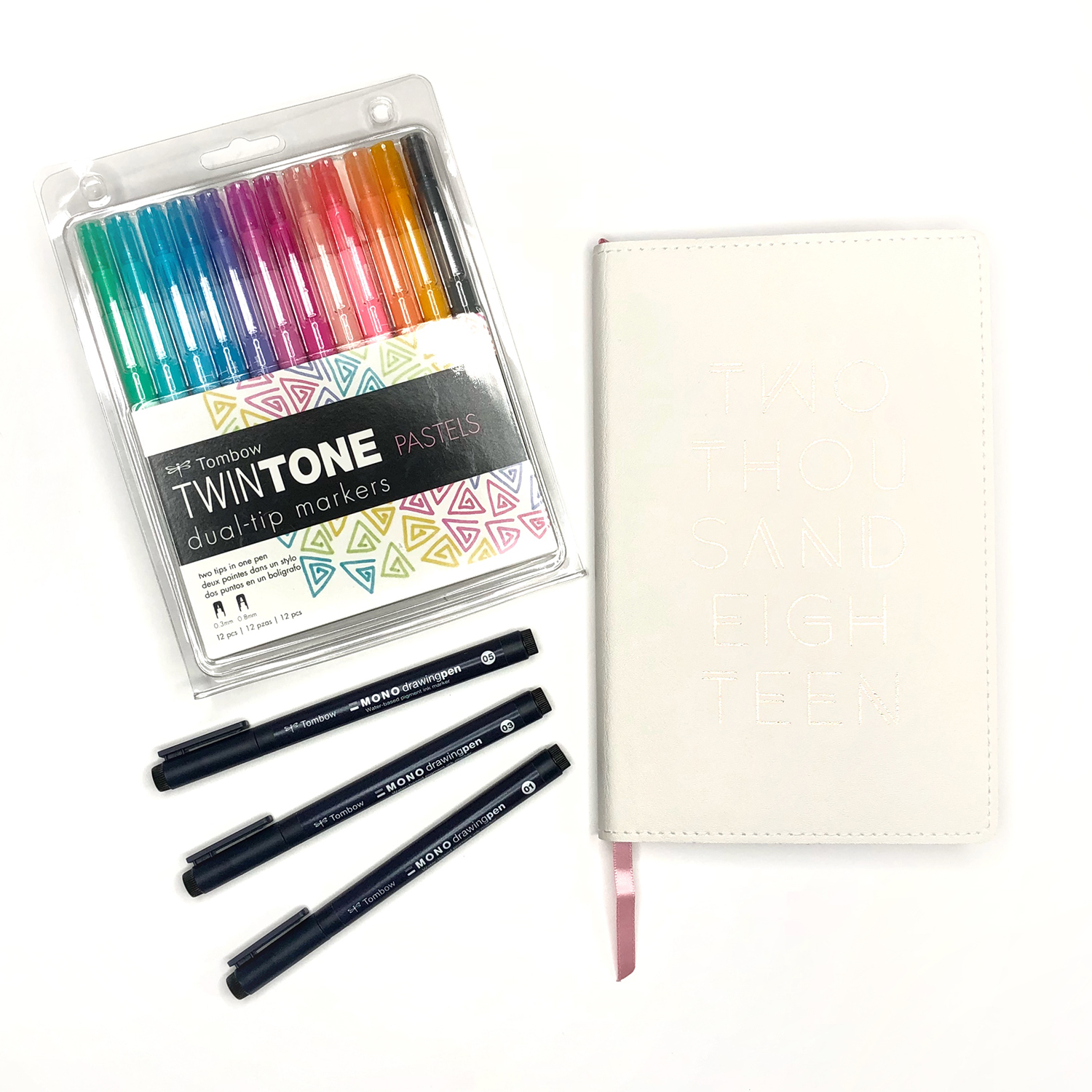 Supplies: Tombow TwinTone Marker Set, 12-Pack Pastel Tombow MONO Drawing Pen, 3-Pack Your favorite planner or bullet journal
I love the TwinTone Markers and MONO Drawing Pens because they don't bleed through the super-thin pages of my planner, and by having the option to create a variety of line thicknesses you can add beautiful variation to your patterns!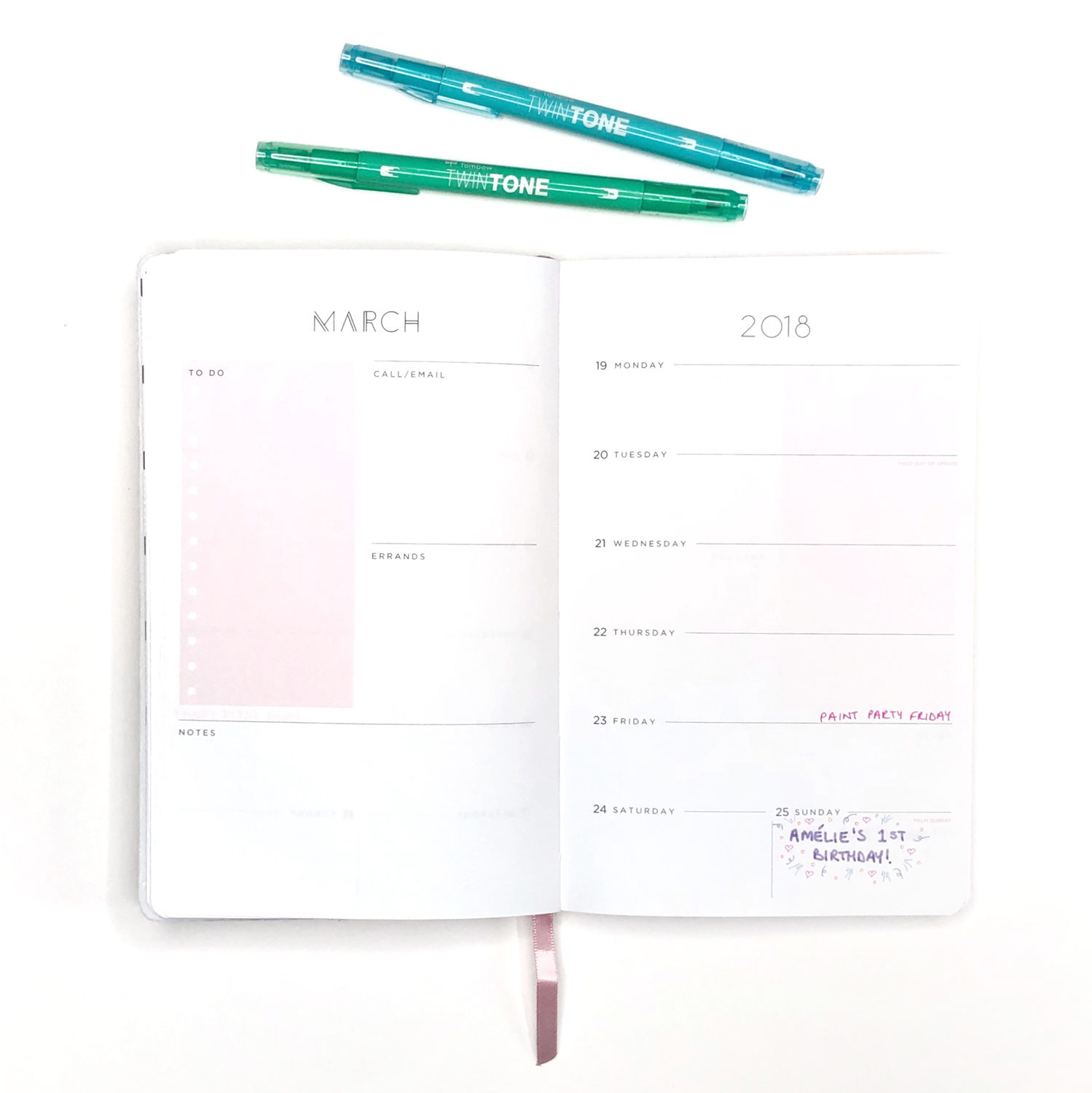 My planner has a fairly boring header section so that's where I'm going to put my pattern on each page. You can do all of the pages at the start of the year, or do each one as you get to it. Either way the patterns will help you to quickly find the page you're looking for and make each one different to the last.
Start by using the TwinTone Markers to create patterns out of simple shapes. If you're stuck for pattern ideas, look around you. Household and office items make great pattern inspiration. Use the leaves on your fikas, the lipstick in your handbag, or even fruit from the kitchen!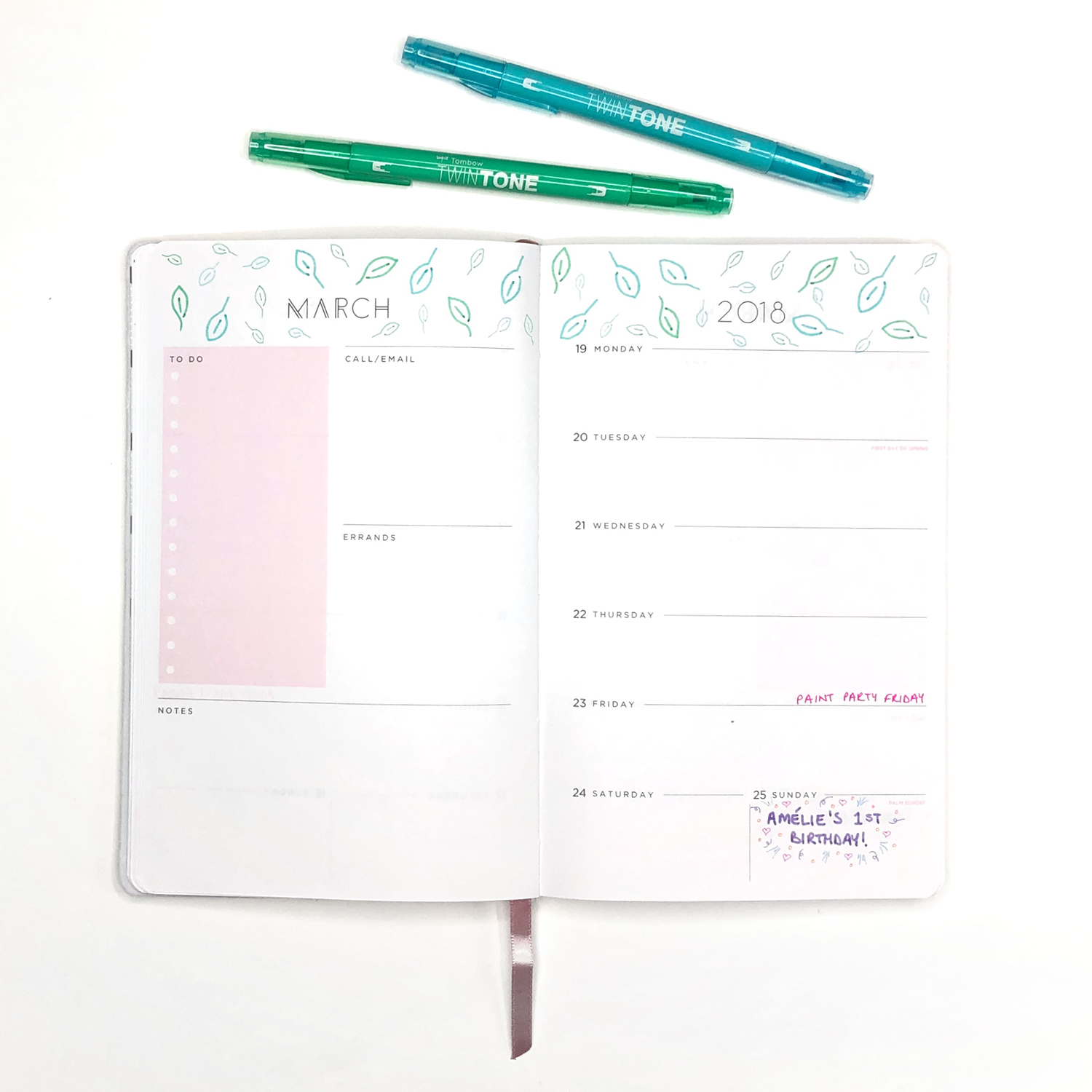 You can create some of the patterns in color, and some in black and white using just the MONO Drawing Pens. Try varying the shapes and lines by using the 01, 03, and 05 sized pens.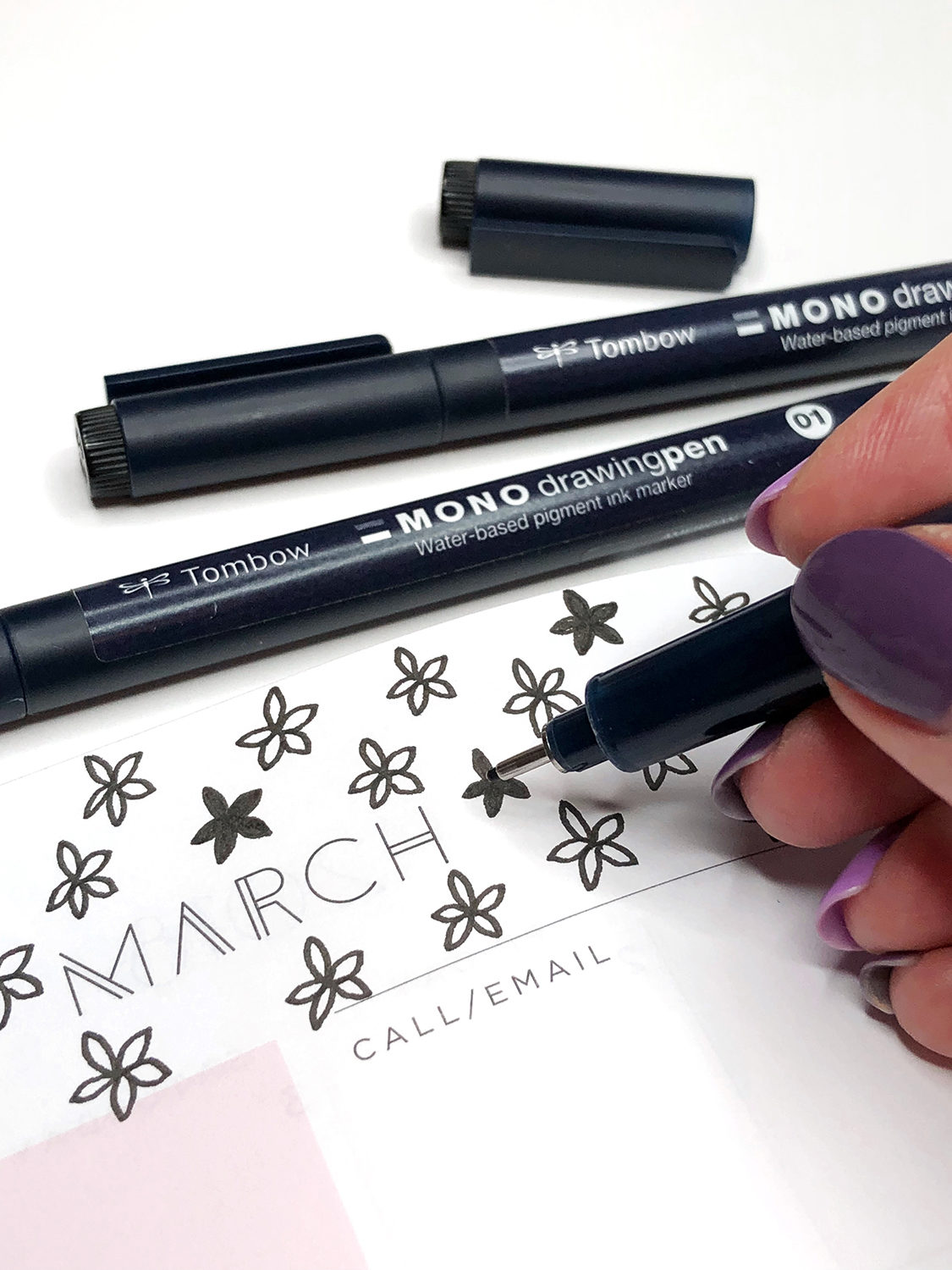 Then, why not combine the two, laying down color with the TwinTone Markers, and adding detail and lines with the MONO Drawing Pens.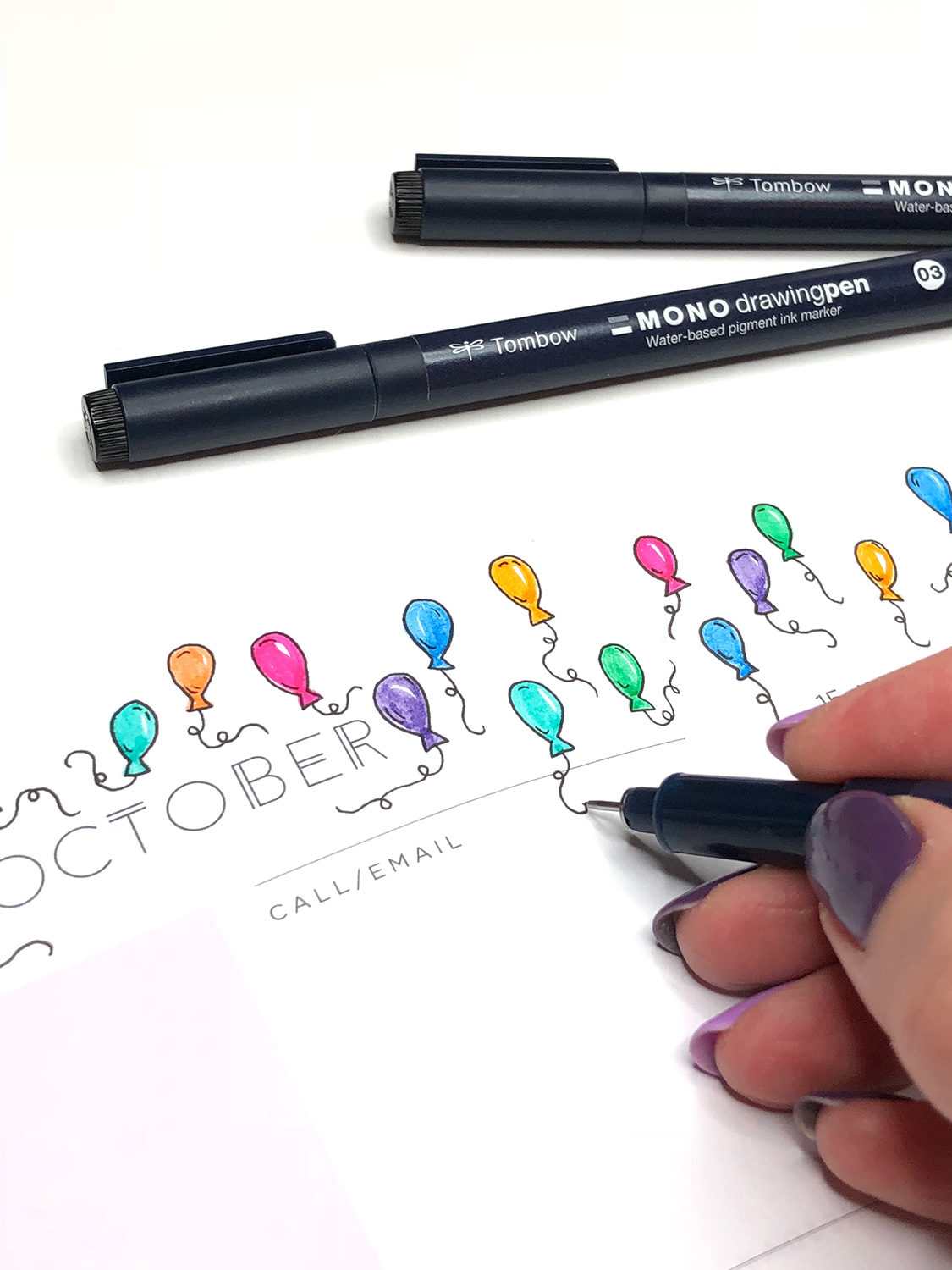 Here's a little flip through of some finished pages. We'd love to see your patterns, tag @TombowUSA and #tombow on social media so we can see!
http://blog.tombowusa.com/wp-content/uploads/files/Planner-Patterns-Jessica-Mack-vid.mp4
The post How to Draw Pretty Planner Patterns appeared first on Tombow USA Blog.